Core Software
Majesco Policy for P&C – Policy Management Software for Property & Casualty Insurance
A Robust and Innovative Platform for Today and Tomorrow
Policy for P&C serves as an innovative policy platform for personal, commercial, specialty, worker's compensation, and new innovative products, enabling transformative business outcomes and expedited growth strategies. Using our platform, customers gain the power to create tailored products that cater to their customers' needs, adapt to evolving customer preferences, changing and emerging risk demands, and achieve rapid value delivery, propelling their businesses forward.
Unleash Speed-to-Market
Policy for P&C empowers insurers to rapidly bring new products to market and gain a competitive advantage by leveraging rich, pre-loaded insurance templates, pre-configured products, and ready-to-use content with powerful configuration tools for both business and IT users.
Out-of-the-Box Best Practices
Maximize operational effectiveness and deliver exceptional customer experiences by leveraging out-of-the-box best practices with Policy for P&C.
Accelerate Innovation
Stay ahead of the market with an out-of-the-box portal, efficient document management, open APIs, regularly scheduled upgrades, and a host of other features that enable innovation for our organization.
Powerful and Proven P&C Solutions
Billing
The most widely adopted, award-winning solution that enables insurers to support risk products and value-added services to enhance customer experience, improve cash flow, reduce daily sales outstanding and increase operational efficiencies.
Claims
Supports the entire claims process and settlement cycle with all-encompassing functionality including FNOL setup, claims setup, processing, fraud assessment, cat management and settlement.
True Speed to Value
Rapid go-to-market capabilities with powerful configuration tools for both business and IT users.
Rich, pre-loaded insurance templates and ready-to-use content that is easily configured.
Monthly rates, rules and forms content updates that keep you at the leading edge.
Create or change rates for new and existing products with a powerful built-in rating engine.
Robust Ecosystem Built for Success
Integrate with our powerful partner ecosystem to access innovative capabilities and technologies like AI, ML, chatbots, IoT, Virtual Reality, and much more.
Achieve rapid deployment of innovation enabled by ecosystem partner solutions.
Expand and accelerate organizational innovation with unique technologies, data, and capabilities.
Optimize innovation with new products like usage based, gig or sharing economy, on-demand, and more.
Predict and Prevent
Improve risk management assessment and underwriting decision quality.
Accelerate quality underwriting decisions through powerful, embedded analytics, artificial intelligence, and machine learning.
Optimize workflows for skill-based underwriting and straight-through processing.
Achieve underwriting excellence with streamlined exceptions.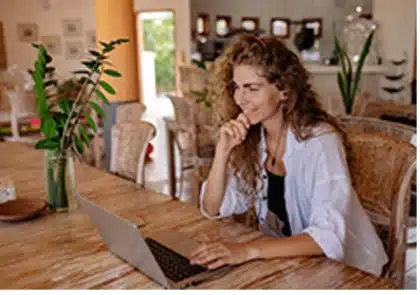 "We chose Majesco to support our commercial package policy offerings because of its ready-to-use content and ability to bring new products to market expeditiously."
Erin M. Cummings, CIO, The Norfolk and Dedham Group
Thought Leadership
May 31, 2023
While the "traditional" Group & Voluntary Benefits customers – Gen X and Boomer SMBs – have been loyal to their insurers for years, they are now becoming more digitally savvy and demanding greater value from their insurance providers. At the same time, there is increasing dominance of SMB customers in the Gen Z and Millennial…
Thought Leadership
April 10, 2023
As 2023 continues to click by, we are facing a set of risks that appear new but are familiar to those who experienced them in the 1980s. Inflation, cost-of-living crises, trade wars, supply chain challenges, rising medical expenses, increase costs in materials, fight for talent, widespread social unrest, and increasing crime are the issues impacting…
FAQ
Can the Majesco Policy for P&C be deployed as a stand-alone option?
Policy for P&C is a part of the P&C Intelligent Core Suite that includes policy, billing, and claims. It can be deployed stand-alone or as part of the suite through options including on-premise, hosted or Cloud via CloudInsurer®.
What are the six key focus areas insurance firms can leverage to succeed in a P&C market?
To compete, insurers must prioritize innovative new products underpinned by real-time data and technology. Six key focus areas include: Price the Real Risk, Flatten the Loss Curve, Sell Digitally, Operate Touchlessly, and Modernize Data Estate. Read "Embracing Innovation and Growth Opportunities in P&C Insurance" in the Featured Resources section to learn more.
What do APIs do for an organization?
Majesco's Strategic Priorities Research and our CloudInsurer® environments have proven that APIs are crucial to digital enablement. They avoid the necessity of rewriting the same code throughout multiple system connectivity pathways, saving the insurer time. APIs break down organizational silos while fostering a consistent user experience. Today's API platforms are the ultimate IT do-over working in the future state of the enterprise all while making it a fast track to a new core system strategy.

The Future Starts With Majesco