Core Software
Policy for P&C
Robust and Innovative Platform for Today and the Future
P&C insurers must respond faster to market trends and opportunities, enhance customer experiences, and bring digital capabilities across the business. This is not only changing how insurance is sold, but also what the insurance product consists of: the risk product, value-added services, and customer experience. This requires expanded flexibility and capabilities that are a challenge for legacy or non-platform core systems.
A next-generation policy platform can transform your business and accelerate growth strategies by giving you the power to create the products your customers need, meet shifting customer preferences and new risk demands, and deliver critical speed to value. Policy for P&C empowers carriers with agility, innovation, and speed while offering a lower risk model in terms of investment, operating costs and scalability.
Speed to Market
Rapid go-to-market capabilities leveraging rich, pre-loaded insurance templates, pre-configured products, and ready-to-use content with powerful configuration tools for both business and IT users.
Traditional and Innovative Products
Next-generation policy platform for personal, commercial, specialty, workers compensation and new innovative products.
Smart & Touchless
Proactive and automated monthly updates of new features and functionality for the Majesco software as well as Bureau lines rates, rules, and forms to keep your business up to date and ensure you are compliant with all regulatory changes. Straight-through processing with built-in tools and workflows enable skill-based underwriting.
Best Practices
Leading carriers have no time to waste when looking for a holistic approach to solving business problems. With Policy for P&C, carriers can optimize their business processes with out-of-the-box best practices and deliver a successful customer experience.
Ultimate Configuration
Empower business and IT users with agility via unrivaled rules-based functionality and configuration tools that bring a new level of autonomy to the policy. Business rules, product templates and forms are accessed through a modern architecture built on open standards.
Powerful and Proven P&C Solutions
Billing
The most widely adopted, award-winning solution that enables insurers to support risk products and value-added services to enhance customer experience, improve cash flow, reduce daily sales outstanding and increase operational efficiencies.
Claims
Supports the entire claims process and settlement cycle with all-encompassing functionality including FNOL setup, claims setup, processing, fraud assessment, cat management and settlement.
True Speed to Value
Keep up to date with ready-to-use rules, forms, rates, and pre-defined products for all states and jurisdictions with automated monthly content and software updates.
Launch new products quickly using rich, pre-loaded insurance templates and ready-to-use content that is easily configured by either business or IT users.
Monthly software updates keep you at the leading edge.
Respond to market demands by quickly creating or changing rates for new and existing products with a powerful built-in rating engine.
Relentless Powerful Innovation
Integrate with our powerful partner ecosystem to access innovative capabilities and technologies like AI, ML, chatbots, IoT, Virtual Reality, and much more.
Achieve rapid deployment of innovation enabled by ecosystem partner solutions.
Expand and accelerate organizational innovation with unique technologies, data, and capabilities available from our partner ecosystem.
Adapt to ever-higher customer demands and ever-shifting needs with new products like usage-based, gig or sharing economy, on-demand, and more.
Underwriting Excellence at Your Fingertips
Improve risk management assessment and underwriting decision quality with integrated analytics, automated processes, and streamlined exception underwriting.
Accelerate quality underwriting decisions through powerful, embedded analytics.
Optimize workflows for skill-based underwriting and straight-through processing.
Achieve underwriting excellence with streamlined exceptions.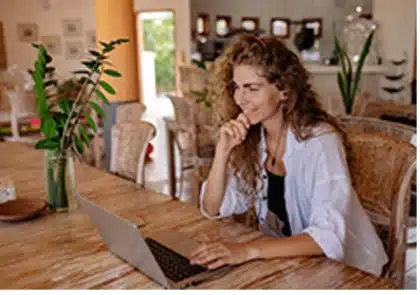 "We chose Majesco to support our commercial package policy offerings because of its ready-to-use content and ability to bring new products to market expeditiously."
Erin M. Cummings, CIO, The Norfolk and Dedham Group
Every great idea must have an effective implementation framework. This is the core value proposition of insurance technology. Even the best ideas need a methodology to move from drafting table to "open for business." This goes for nearly any product or service you provide. The tools are just as important as the designers. Tools are…
Thought Leadership
November 3, 2021
A Report by Capgemini and Majesco A perfect storm of cultural, demographic, and global pressures is changing policyholder behaviors and business models to create demand for new P&C risk products and value-added services. Today's policyholders also demand personalized, consistent, transparent, and convenient customer experiences, from sophisticated price quoting to fast claims processing. To compete, insurers…
FAQ
Can the Majesco Policy for P&C be deployed as a stand-alone option?
Policy for P&C is a part of the P&C Suite that includes policy, billing, and claims. It can be deployed stand-alone or as part of the suite through options including on-premise, hosted or Cloud via CloudInsurer®.
What are the six key focus areas insurance firms can leverage to succeed in a P&C market?
To compete, insurers must prioritize innovative new products underpinned by real-time data and technology. Six key focus areas include: Price the Real Risk, Flatten the Loss Curve, Sell Digitally, Operate Touchlessly, and Modernize Data Estate. Read "Embracing Innovation and Growth Opportunities in P&C Insurance" in the Featured Resources section to learn more.
What do APIs do for an organization?
Majesco's Strategic Priorities Research and our CloudInsurer® environments have proven that APIs are crucial to digital enablement. They avoid the necessity of rewriting the same code throughout multiple system connectivity pathways, saving the insurer time. APIs break down organizational silos while fostering a consistent user experience. Today's API platforms are the ultimate IT do-over working in the future state of the enterprise all while making it a fast track to a new core system strategy.

The Future Starts With Majesco