Core Software
Property & Casualty Intelligent Core Suite
Unlock the Power of Core
P&C Intelligent Core Suite, our market-leading cloud platform, empowers customers to optimize operations, enhance customer experiences, and drive growth and profitability. With our newly released Majesco Copilot, a powerful new tool that will transform the way we work, is a cutting-edge Gen AI assistant that offers unparalleled benefits in productivity, decision-making, and user experience. Using this advanced technology along with APIs, artificial intelligence, machine learning, and automation we help our customers thrive in today's fast-paced digital marketplace. Built on a common configurable platform we provide rich, pre-built content and best practices that enables business transformation and innovation at speed and scale.
Cloud Enabled for All Lines of Business
Cloud-enabled and embedded with expert services, P&C Intelligent Core supports personal, commercial, worker's compensation, specialty, and new innovative products.
Ease of Doing Business
A comprehensive set of core offerings, including policy, billing, and claims management, to support end-to-end optimized insurance operations with best practice processes and pre-integrated data and digital to deliver exceptional customer experiences.
Innovation and Customer-Centric Updates
Continuous innovation and proactive updates to keep pace with industry trends and evolving customer demands.
Insurance Solutions
Policy for P&C
A market-leading, comprehensive, and advanced policy management system that provides full lifecycle processing capabilities for all lines of P&C insurance, including new innovative products.
Billing for P&C
The most widely adopted, award-winning solution that enables insurers to support risk products and value-added service to enhance customer experience, improve cash flow, reduce daily sales outstanding, and increase operational efficiencies.
Claims for P&C
Supports the entire claims process and settlement cycle with all-encompassing functionality including: FNOL setup, claims setup, processing, fraud assessment, cat management and settlement.
Accelerate Innovation and Speed to Value
Leverage pre-configured and ready-to-use content for rapid development and launch for any line of business or new business model.
Pre-integrated with Majesco Digital360 solutions leveraging ready-to-use interactive insights in real-time 360° view.
Ready-to-use content and pre-configured processes for all products and states with over 4,000 forms, 14,000 data fields and 40,000 rules.
Pre-integrated with ISO and NCCI, including embedded rates and underwriting rules, ou always have the latest Bureau circulars available for adoption with 667 circular updates resulting in 26, 101 changes and 2,690,693 records updated.
Expansive Open API Catalogue with a "no code API framework" for rapid integration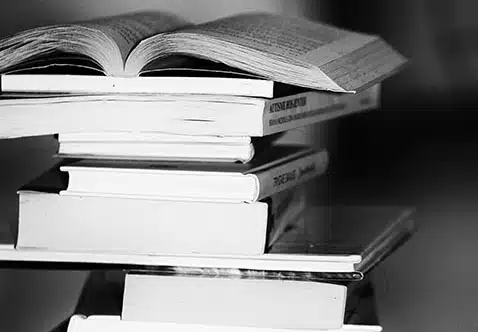 Adaptability and Convenience
Cutting-edge tools and capabilities to optimize and innovate your business.
Integrated advanced analytics, automated processes, and exception underwriting.
Pre-integrated plug-n-play EcoExchange Apps to access marquee partner data sources and capabilities.
Powerful CAT management capabilities to proactively manage climate, natural or man-made catastrophic events.
Enriched UI Libraries that support your decision making at the business and task level through summary and comparative visualizations.
A Powerful Intelligent Core
Built for the next generation of business demands and needs with open standards.
Accelerate your cloud-native agenda in our highly scalable and secure solutions with core containerization support.
Out-of-the-box Workers Compensation support, without the high implementation timelines and cost.
Implement standalone or as an enterprise end-to-end suite, integrated within your IT landscape to support the entire business value chain.
Powered by day-to-day analytics and AI based advanced analytics to quickly collect, curate, and analyze data from all sources with the assistant of Majesco Copilot offering you a future-oriented approach that combines cutting-edge technology with deep industry expertise. 
Leverage the largest repository of survey data with embedded AI/ML and access to 16M+ surveys and 200M+ tagged photos of specific risks used with AI/ML models to identify and assess risks with a deep integration to Loss Control.
"We are thrilled to offer our customers next-gen experiences and products on our new insurance platform across the entire operation from underwriting, policy, billing, claims in multiple lines of business. The MRSGNA and Majesco teams share a forward-thinking mindset with an emphasis on adopting best practices and scalable solutions that allowed us to extend capabilities and introduce new products quickly."
Chris Skowronski, Chief Operating Officer – Munich Re Specialty Group North America
Thought Leadership
August 21, 2023
Today's P&C insurers are facing tremendous challenges in a pressure packed market. To seize opportunities and create a competitive edge, they must take decisive steps to lean into the change with next gen technologies and architecture. This transition demands a mindset shift to embracing new tech and revamping operational strategies that will unlock a myriad…
If we want to know where P&C insurance is heading (and what homeowners and renters are expecting), we need only look at what is happening within our homes and rental spaces. Homes are beginning to have minds of their own. The light switch is a good place to start. Most of us mindlessly turn switches…
FAQ
What can insurers do to respond to the growing demand for new types of insurance products, services, and experiences? 
Digital tech and automation will run the future of every business, including insurance. Every day, Majesco assists insurers in preparing for the new age of digital insurance by helping them construct new, resilient models of business. 
Are insurers prioritizing properly to meet the new risks? 
The new insurance opportunities will come easily for those insurers that are innovative and responsive. To do so, they must be prepared to construct a business model and approach with a product quickly. And they must be willing (and able) to partner with others in innovative new ways. This innovative responsiveness will only happen if an insurer has a foundation of core insurance systems and processes that are flexible and able to respond rapidly … days, weeks, or a few months, rather than years. 
What is a P&C Intelligent Core Platform? 
P&C Intelligent Core Suite includes a distinct, yet fully integrated, set of solutions that together provide the flexibility and speed to innovate all while driving significant and sustainable growth, putting the power in the insurer's hands. The P&C Intelligent Core Suite includes policy, billing, and claims and each can be deployed as stand-alone or as part of the suite through options including on-premises, hosted or Cloud via CloudInsurer®. 

The Future Starts With Majesco