L&A and Group Billing Business Capabilities
Cutting-edge enterprise billing solution with a future-focused approach
Flexible and innovative billing
Ride a new wave of billing innovation to support innovative products and new customer demands
Electronic billing and payments
Make it easy for customers to view and pay their bills online, from any device
On-demand insurance
Quickly adapt to new billing needs while ensuring operational effectiveness
Built-in best practices
Simplify and streamline your billing and payment processes
Billing in the Age of the Customer
Create better customer engagement, convenience and trust while improving cash flow and operational effectiveness
Rapid product launches
Flexible billing for all bill types to launch of new products and services
Support for individual, group and voluntary benefits on a single platform
Adapt to market demands with robust configuration and wide set of APIs to integrate new capabilities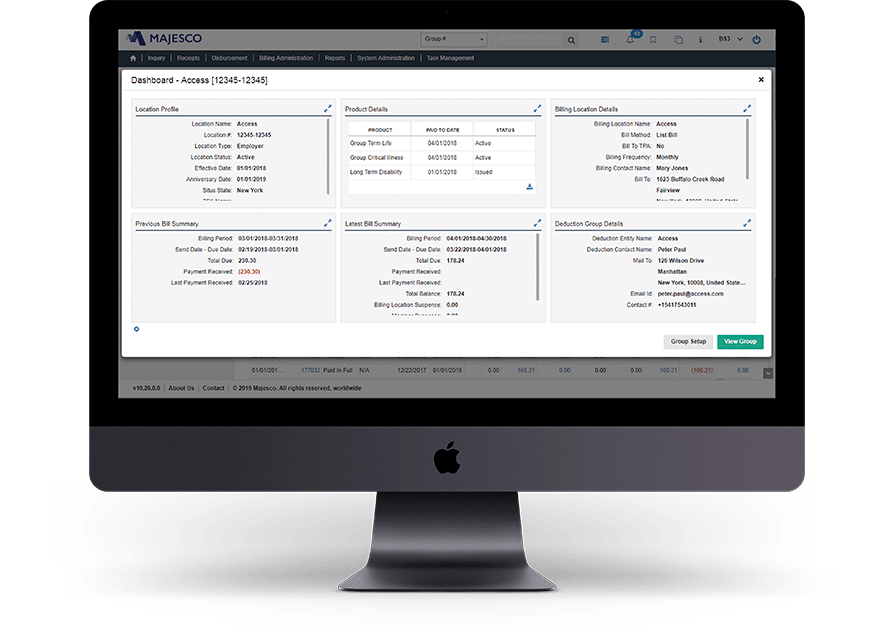 Next-generation billing for digital insurance
Electronic bill payment and presentment through channels such as email, portal, lock box and other third-party options
Flexible billing schedules based on an array of configurable bill preference attributes
Graphical payroll deduction calendars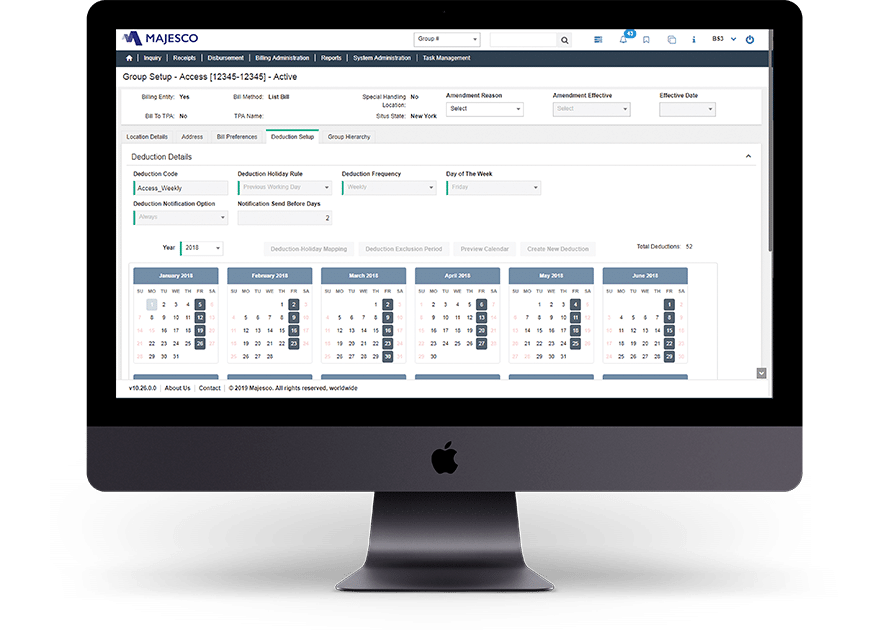 Multiple billing options
Multi-tier hierarchy and invoice generation for any level
Rules-driven allocation rules
Self-accounting and list bill for the same group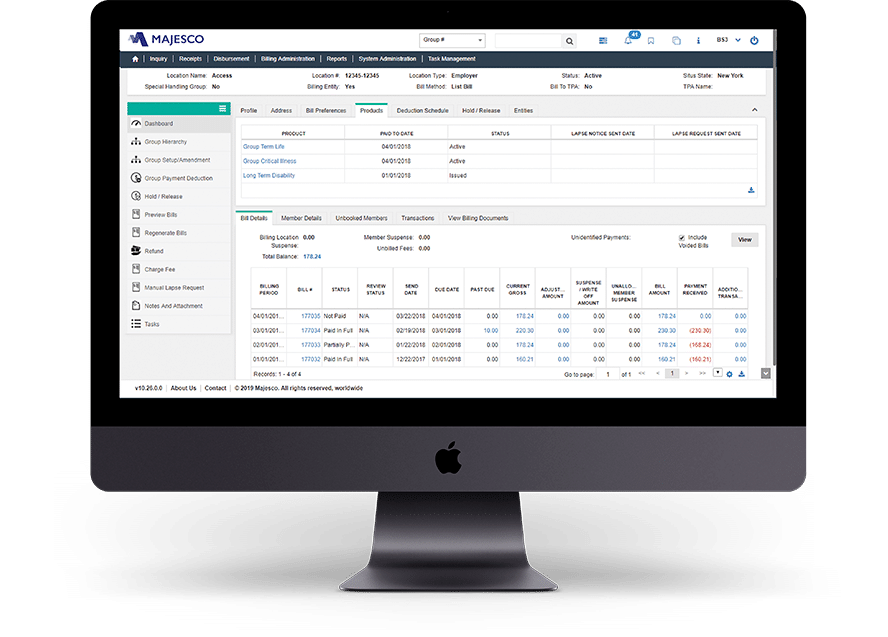 Delivery and Consulting Services for L&A and Group Billing
Achieve rapid implementation to meet customer expectations
Meet the leaders who are influencing the future of insurance billing
This new direction provides us with the opportunity to introduce to the market a unique business model unlike any other. The strategy represents innovation in our approach to growth and is a testament to the reality that every company needs to become a technology company in order to survive.
Marty Lippert, Executive Vice President and Head of Global Technology & Operations at MetLife
Celent is seeing increased activity in back-office transformations. This release of Majesco's suite offers a single platform for both individual and group/voluntary, which can simplify an insurer's environment. Their continued growth in digital capabilities enhances the value proposition.
Tom Scales, Head, America's Life and Annuity at Celent
We are thrilled to deepen our collaboration with Majesco in servicing mutual clients across the insurance industry, helping facilitate a secure and frictionless payment experience. Being pre-integrated and officially part of the EcoExchange allows our mutual insurance clients to more easily implement our solutions and get up and running quickly, which often translates to quick savings and speed to revenue for our clients.
Dominic Brown, Senior Director, Business Development at Visa
BILLING FOR L&A AND GROUP RESOURCES