Core Software
Property & Casualty Core Suite
Market Leading & Customer Centric
Insurers must adapt their strategies around next-gen core platforms, technologies and ecosystems or fall behind the competition. P&C Core Suite includes a distinct, yet fully integrated, set of solutions that together provide the flexibility and speed to innovate while driving growth and operational effectiveness by putting power in the insurer's hands. Built on a common configurable platform that empowers both IT and business users with a rich, pre-built content and the power to make changes easily and independently, insurers can achieve new levels of visibility, agility, and speed to manage and adapt their business.
All Lines of Business
Provides full lifecycle policy, billing, and claims capabilities for all lines of P&C insurance, including new innovative products. Cloud-enabled and embedded with expert services for a true competitive advantage; the system can be implemented standalone and integrated within the insurer's IT landscape or implemented as an enterprise end-to-end suite to support the entire business value chain.
Future-Ready
Achieve new levels of visibility, agility, and speed to manage and adapt your business to a new era of insurance. Proactive and automated monthly updates of new features and functionality for the Majesco software as well as Bureau lines rates, rules, and forms to keep your business up to date and ensure you are compliant with all regulatory changes.
Speed to Value
Rich pre-configured products and out-of-the-box content including ISO-based rates, rules, and forms for speed to market. Pre-integrated with Data & Analytics to quickly collect, curate, and analyze data from all sources, new and traditional, to drive actionable insights.
Digital Ready
Pre-integrated with Digital 360 solutions to deliver personalized and engaging experiences that enhance customer satisfaction and business growth. P&C Core Suite embraces platform technologies including cloud, APIs, microservices, artificial intelligence or machine learning and ecosystems which are crucial in today's new digital era of insurance.
Insurance Solutions
Policy for P&C
A market-leading, comprehensive, and advanced policy management system that provides full lifecycle processing capabilities for all lines of P&C insurance, including new innovative products.
Billing for P&C
The most widely adopted, award-winning solution that enables insurers to support risk products and value-added service to enhance customer experience, improve cash flow, reduce daily sales outstanding, and increase operational efficiencies.
Claims for P&C
Supports the entire claims process and settlement cycle with all-encompassing functionality including: FNOL setup, claims setup, processing, fraud assessment, cat management and settlement.
Rich and Robust Foundation to Accelerate Innovation and Speed to Value
Exploit pre-configured and ready-to-use content for rapid development for any line of business.
Supports all lines of P&C business including personal, commercial, worker's compensation, specialty, and new innovative products.
Extensive ready-to-use content, pre-configured processes for all products and states with over 4,000 forms, 14,000 data fields and 40,000 rules to accelerate implementation.
Pre-configured products for all states and jurisdictions to easily customize enabling speed to market.
Expansive Open API Catalogue with a "no code API framework" for rapid integration to enable and accelerate the insurer's strategic priority – digital transformation.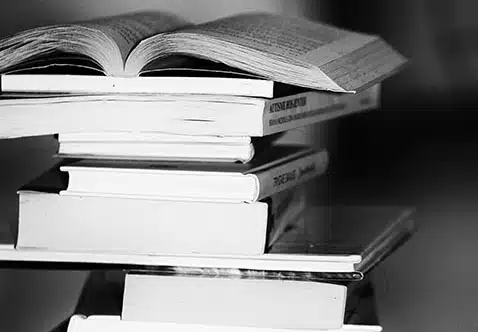 Delight and Excite Agents and Customers with Speed, Adaptability and Convenience
Cutting-edge tools and capabilities to optimize your business.
Streamline and enhance risk management and underwriting decision quality with integrated advanced analytics, automated processes, and exception underwriting.
Powerful digital experience for agents and producers across various devices providing a real-time 360° view of their entire book of business with intuitive sales and services capabilities.
Pre-integrated plug-n-play EcoExchange Apps to dynamically access marquee partner data sources and capabilities to accelerate digital transformation.
Powerful CAT management capabilities targeting new challenges of new catastrophic events like COVID-19.
A Powerful Intelligent Core + More
Built for the next generation of business needs with open standards.
Pursue your cloud-native agenda in our highly scalable and secure solutions with core containerization support.
Deliver personalized experiences to drive customer engagement and business growth with pre-integration to Digital 360 solutions.
Leverage the largest repository of survey data with embedded AI/ML and access to 16M+ surveys and 200M+ tagged photos of specific risks used with AI/ML models to identify and assess risks coupled with policy, billing, and claims data for close-loop analytics with a deep integration to Loss Control.
"We have been working with Majesco for over 11 years. Last year we decided to upgrade to Majesco Policy for P&C as a strategic platform to run our Commercial Lines Business. Majesco Policy for P&C has enabled Colorado Farm Bureau Mutual Insurance to achieve speed to market with its commercial lines experience, robust pre-built content and ISO products and modern interface."
Art Wallace, Vice President – Underwriting, Colorado Farm Bureau Mutual
Life is big. Customer choices are complex. When life changes for most of the population, the impact ripples across most industries. Over the past two years, insurance has moved from seeing the effects of change on the horizon to feeling the impact of customer change in the decision-making process. COVID has been a powerful catalyst…
Business model disruption is just a new risk or two away. In today's new market dynamic risk is a two-way street for insurers. Some new risks may afford them the opportunity to step in and provide coverage to another market. Other risks might shake the foundations of insurance and force them into new business models…
FAQ
What can insurers do to respond to the growing demand for new types of insurance products, services, and experiences? 
Digital tech and automation will run the future of every business, including insurance. Every day, Majesco assists insurers in preparing for the new age of digital insurance by helping them construct new, resilient models of business. 
Are insurers prioritizing properly to meet the new risks? 
The new insurance opportunities will come easily for those insurers that are innovative and responsive. To do so, they must be prepared to construct a business model and approach with a product quickly. And they must be willing (and able) to partner with others in innovative new ways. This innovative responsiveness will only happen if an insurer has a foundation of core insurance systems and processes that are flexible and able to respond rapidly … days, weeks, or a few months, rather than years. 
What is a P&C Core Platform? 
P&C Core Suite includes a distinct, yet fully integrated, set of solutions that together provide the flexibility and speed to innovate all while driving significant and sustainable growth, putting the power in the insurer's hands. The core P&C suite includes policy, billing, and claims and each can be deployed as stand-alone or as part of the suite through options including on-premises, hosted or Cloud via CloudInsurer®. 

The Future Starts With Majesco