MOVE TO THE DIGITAL FUTURE
Majesco Digital1st® Platform is a low-code / no-code digital insurance platform with robust digital experience tools, microservices, real-time apps and accelerators, and rich insurance content that connect with a robust true plug-and-play ecosystem of partner solutions and data sources for innovation and experimentation to meet changing customers needs today and in the future.
Extraordinary Customer Experiences
Build on the first step of Digital Portals to create richer personalized digital experiences beyond core transactions to deliver an unprecedented user experience
Power of the Cloud
Pay-as-you-grow model that facilitates growth and innovation
Innovative Insurance Ecosystem
Integrate with any core system, publish custom APIs for partners, and extend your digital experiences to various channels and services to quickly meet your customers need
High Value/Low Risk Innovation
Capitalize on a variety of insurance apps and accelerators such as insurance objects, templates covering end-to-end insurance functionality, page layouts, UI widgets and more to rapidly build fully personalized, compelling insurance digital experiences
What the Industry is Saying
TAKE A FREE TEST DRIVE TODAY
Easy-to-learn, easy-to-use SaaS tools. 30 days risk-free trial. No credit card required.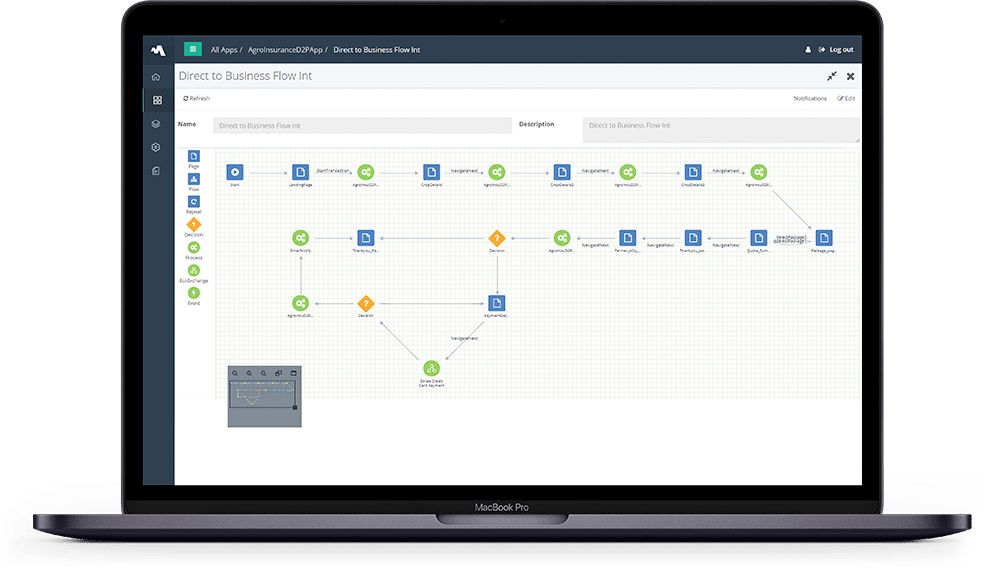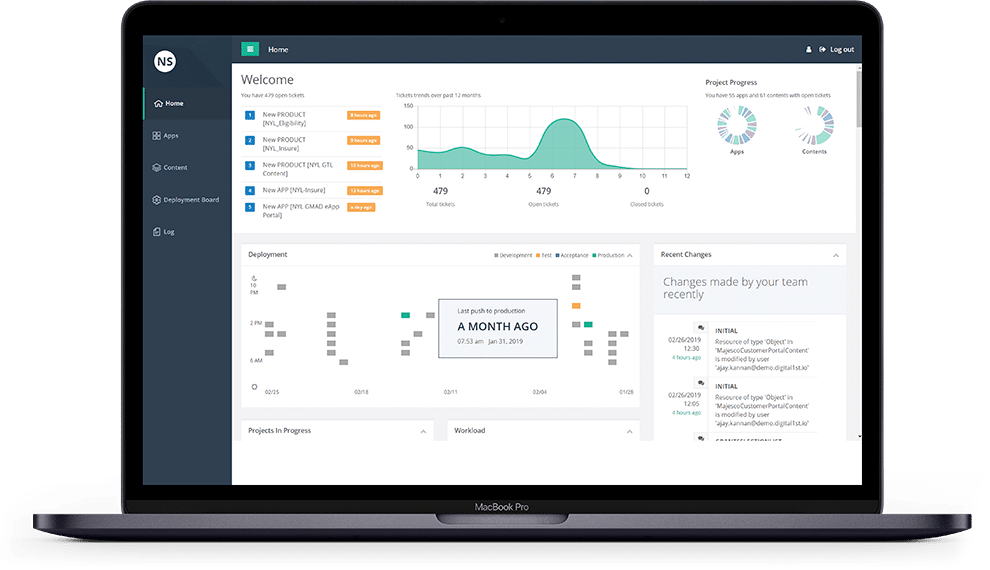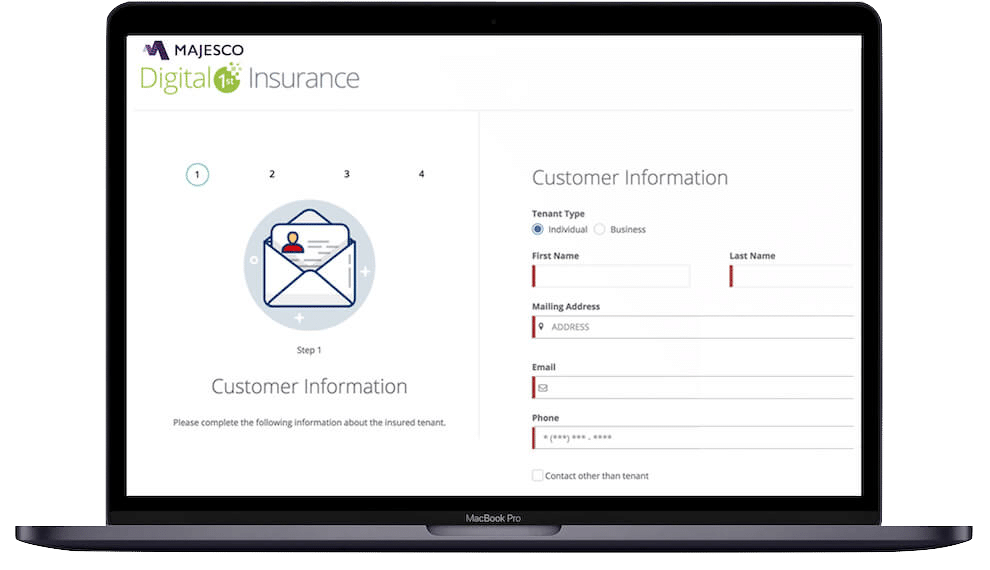 Experiment, Develop and Iterate with Built-In DevOps

Continuous innovation and agility to rapidly test and learn

Find the Business. Create the Business. Grow the Business.

Prebuilt insurance capabilities to launch and scale your business

Create Connections

Open new channels to engage customers and agents

Digital1st® Insurance Delivery
& Consulting Services

Majesco consultants and delivery experts help your organization make the most of its digital decisions.
Image

One minute to launch

Open the door to a fully-functional digital ecosystem — the perfect

cloud insurance platform

to test and launch your innovative ideas.

FAQ

How is no code / low code part of a digital platform?

The burgeoning no code / low code technology space is leading the disruption and shift to the digital era of insurance. These no code / low code solutions are offering new levels of usability, capabilities, and access to data and other technologies to create next-generation business solutions ranging from portals, to full enterprise-level solutions, to innovative new products such as on-demand or parametric products that require real-time data for continuous underwriting. Too often, insurers are using a variety of disparate or horizontal tools on a piecemeal basis, rather than looking for a platform with insurance content that can support every step of their digital transformation journey, from portals for personalized experiences, to innovative new products and business models.

What is Digital first Insurance?

Majesco Digital1st® Insurance is a catalyst for innovation and purpose-built by insurance experts for insurance experts to meet the ever-changing needs of the insurance industry. Majesco Digital1st® Insurance was built from the ground up to provide ONE platform to enable organizations to accelerate their journey on the digital maturity curve and pursue relentless innovation with speed and agility. It is a no code / low code platform with insurance specific content and templates as well as pre-integrated to a robust ecosystem of partners with innovative capabilities and new sources of data allowing insurers to rapidly build solutions in days or weeks, rather than months or years.

What is Digital Insurance Platform Software?

One of the greatest alternatives for insurers comes from digital platform technologies that transform modern core systems into digital platforms by leveraging microservices, APIs, cloud computing, artificial intelligence, machine learning, pre-configured content and new data sources, other next-gen technologies and access to a robust ecosystem of partner applications that can be used on demand.