Digital Solutions
ClaimVantage Connect360 for L&AH
Empower Customer Engagement
ClaimVantage Connect360 for L&AH, built on Salesforce Communities, provides a modern user experience that is intuitive and easy to navigate. It empowers customers to create, update and view real-time claim information, absence, and accommodation information, log a return to work (RTW) notification and easily upload documents required to support a request — anytime, anywhere.
Customer Centric
Customers, particularly Gen Z and Millennials, are emerging as the dominant employee demographic and buyer group of group and voluntary benefits. They are pressuring insurers to rethink how they service them, given expectations for a seamless, digital experience.
Reflexive Intake
Digitally engage with customers on their terms. Customers are guided through intake using dynamic questions to determine the benefit, absence or accommodation being requested.
User-Friendly Interface
A modern user experience that is intuitive and easy to navigate built from direct customer feedback. Reduce pressure on your call center with intuitive self-service capabilities for customer
Insurance Solutions
Digital Agent360 for P&C
Delivers next-gen customer intelligence, insights, engagement, personalization, and training that empowers agents to sell insurance products faster.
Digital Enroll360 for L&AH
Integrated with L&AH Core Suite, it enables group, benefits, and worksite self-enrollment by employees for products within the benefit plan offered.
Digital Customer360 for P&C
Purpose-built with extraordinary customer experiences in mind that engage and excite.
Digital Underwriter360 for P&C
Holistic view and enhanced capabilities provide intelligent automation and improve the underwriter's experience.
Digital Electronic Bill360 for P&C
A next-gen billing experience that helps insurers meet customers' shifting demands by putting billing front and center in insurers' digital strategy.
Enriched Customer Engagement
Omnichannel digital engagement to meet and exceed the demands of individual policyholders, supervisors and employer groups.
Individual policyholders and employees can access real-time information 24/7, with ability to create a claim, access forms and documents, and check claim and payment status
Enable supervisors to view information relating to their staff with quick reference charts and create a claim on behalf of an employee
Out-of-the-box functionality for employer groups engaged in absence, accommodations or IDAM services, with the ability to log absence and accommodation requests or log a return-to-work date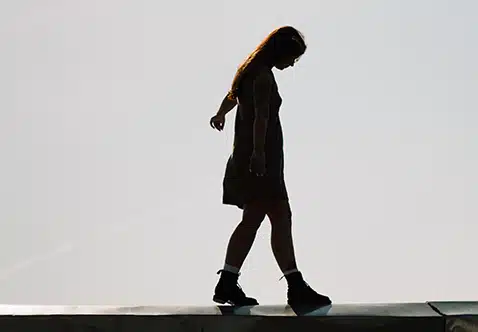 Event-Centric Management
All Claims can be linked to a specific event, providing a 360-degree customer view.
Designed to drive efficiency, while providing a better user experience, customers can view all benefits claimed, documentation and payments associated with a particular event
Customizable event names provide a more personalized customer experience, shared with the back-end system to improve engagement
User-guided workflow that provides the claimant with the next steps needed to process their claim to improve turnaround times
Robust Platform
Built on Salesforce Communities, the underlying architecture provides innovative software solutions that continue to evolve, ensuring you stay one step ahead.
Quickly integrate with third-party portals using APIs
Leverage Salesforce capabilities and enhancements to expand use across your business
Customizable UI to differentiate your company in the market and deliver a unique user experience
"Aite-Novarica Group's research points to the vastly increased importance of digitization as a result of the pandemic, the expectations of new generational cohorts, and the need to support the continued evolution of absence management and accommodation as the regulatory and legal environment evolves. This solution enables Majesco to support their clients well in the evolution of claims, absence and accommodation management, while delivering on the broadly adopted Salesforce platform."
Mitch Wein, Head of Financial Services Executive Partner Service, Aite-Novarica Group
In a world full of unknowns, change is inevitable, like it or not. Your favorite ice cream brand "tweaked" it's mint chocolate chip recipe and your taste buds aren't here for it? That's not a great change! Your insurance company or employer rolling out a new portal offering 24/7 self-service? Great change! Technology advancements are…
This week marks the eighth week of our "New Normal". With all employees working remotely, we are lucky to be fully operational and able to support our customers during these uncertain times. However, it has taken us some time to adapt to our new routine. We've always used video conferencing as a way to communicate…
FAQ
What Majesco Software does Connect360 interface with?
ClaimVantage Connect360 for L&AH can be seamlessly used ClaimVantage Claims for L&H,Absence Management,Accommodation Management. This innovative solution simplifies the user experience while providing robust capabilities.
How does Connect360 match the evolving digital world?
While many insurers have embraced portals, research has shown that these have not delivered a next-gen, holistic digital experience that customers and employees want and expect in this new digital world. As Gen Z and Millennials become the primary insurance-buying cohort, insurers must meet the expectations of today's digital consumer, and ClaimVantage Connect enables insurers and TPAs to deliver that modern experience.
What is the ClaimVantage user interface?
The ClaimVantage software solutions are developed on the Salesforce Lightning Platform, taking advantage of available "best practice" user interfaces and usability testing. The easy-to-use, intuitive interface provides a consistent look and feel across all platforms, for a seamless user experience.

The Future Starts With Majesco