Risk & Compliance Solutions
Guide Stream – Risk Assessment
AI-Driven Video Risk Assessment
In today's fast-paced and ever-evolving risk landscape, assessing risk, building customer trust and satisfaction is essential. The need for intelligent risk data collection and rapid response has never been more important. Guide Stream rises to this challenge, equipping your team with powerful digital tools that transcend limitations, creating new customer options, and delivering prompt and accurate risk assessments from anywhere in the world.
Proactive Risk Mitigation
Insurers are now considering loss control risk assessments not just for complex, high-risk scenarios, but across a broader swath of their existing books of business at renewal and new submissions by leveraging digital self-service loss control deeply integrated with core solutions to drive better underwriting results and improved portfolio profitability.
Enhanced Digital Customer Experience
To retain or enhance customer trust and satisfaction, you must consider all dimensions of the customer experience across the value chain, including at risk assessment with a next-generation ease of use experience that is much closer to the "Amazon experience." But to do that, your priorities and investments must align to the customer, rather than to internal operations.
Seamless Integration
Seamlessly integrated with Loss Control to cost effectively assess more of your business, drive better outcomes, and proactively manage risks for greater customer experience.
A Robust Ecosystem of Solutions
Loss Control
Best-in-class AI driven loss control survey platform, purpose-built to drive intelligent risk insights for carriers.
Premium Audit
Verify premiums and validate underlying rating for lines of business with an easy-to-use step-by-step workflow.
Facilitate Efficient Remote Risk Assessment
Guide Stream's AI-Driven video risk assessment enables loss control professionals to remotely capture critical data, photos, and information from any location, eliminating the need for physical on-site visits.
Insurers can expedite risk evaluations and make informed decisions promptly by accessing real-time visual evidence and detailed form answers, streamlining the entire risk assessment process.
Insurance companies achieve cost savings, improve operational efficiency, and focus on higher-priority tasks by reducing the time and resources required for on-site inspections.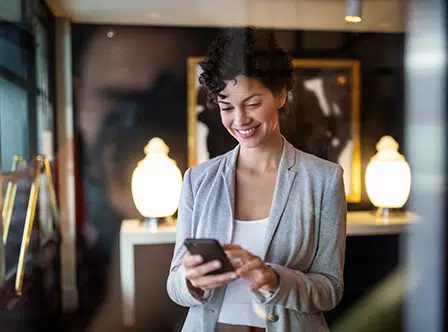 Enhance Customer Experience & Trust
Guide Stream's seamless digital and data-driven approach to risk assessment leads to quicker response times, ensuring insurers promptly address policyholders' concerns with accuracy.
By remotely guiding policyholders in collecting critical information, insurers foster transparency, build trust, and increase customer loyalty and retention.
Insurers can differentiate themselves in the competitive market by delivering an elevated customer experience through efficient and digital interactions, positioning their brand as customer-centric and reliable.
Optimize Underwriting and Portfolio Profitability
Guide Stream empowers insurers to assess risks across a broader spectrum of books of business and submissions, leveraging self-service loss control and advanced AI algorithms.
Insurers can proactively manage and mitigate risks, reducing potential losses and enhancing portfolio profitability by gaining deeper insights into their business through Guide Stream's seamless integration with loss control.
Data-driven decisions from Guide Stream lead to improved risk selection, pricing, and underwriting strategies, enabling insurers to achieve sustainable financial success.
Morristown, NJ – March 16th, 2023 – Majesco, a global leader of cloud insurance platform software for insurance business transformation, today announced Aviva UK, the UK's leading insurance, wealth, and retirement business, has renewed its partnership with Majesco. Aviva UK currently uses Majesco Loss Control and Majesco GuideStream to drive intelligent insights and enhance loss control…
Is the time right for insurers to make major moves based on new customer sentiments? Using three customer personas, below, we examine a new opportunity in insurance: customer-directed prevention and protection. Each situation gives us insight into how insurers might collaborate with policyholders to reduce risk. Cameron pays attention to all the neighborhood news on…
FAQ
What is a Guide Stream survey?
A Guide Stream Survey is a survey conducted virtually via a live video stream. The session is mentored by an insurance professional who guides a policyholder or other insurance professional through a virtual inspection of a risk. The mentor may take photos and ask questions while providing guidance and recommendations to the inured.
What is a Loss Control Platform?
A loss control platform manages the entire loss control survey process on insured properties. This includes ordering, assignment to field-staff, quality assurance, underwriting, and recommendation follow up. Survey reports, and recommendation letters are generated for underwriters and insureds and this data can be stored in the platform as a system of record.

The Future Starts With Majesco