Insurance Business Intelligence
Times are changing. Emerging technology has made new sources of data available for competitors to leverages and interact with customers, evaluate risk, offer innovative products and reach customers.
Majesco Business Analytics
Majesco Business Analytics provides a robust solution that helps insurers uncover new opportunities and achieve a competitive advantage. This out-of-the-box insurance business intelligence and analytics solution reveals actionable insights through pre-built measures, dimensions, and KPIs with flexibility and configuration, drill down, drill through, and rill anywhere capabilities.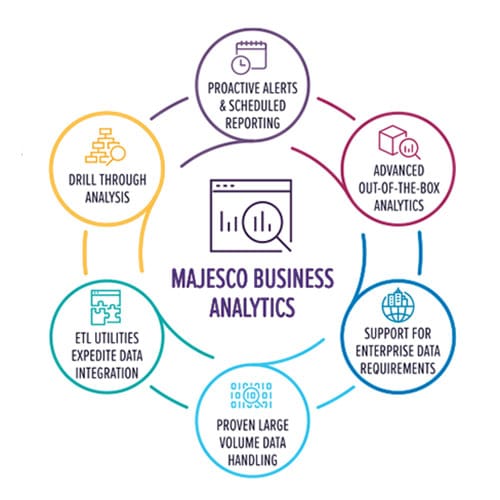 Innovative Capabilities for Building a Competitive Edge
Majesco Business Analytics differentiates itself as a robust, flexible P&C insurance business intelligence solution that delivers all the key features you need to stay competitive in one integrated platform.
Improved decision making with easy to use platform available to all areas of the organization
Unmatched flexibility to extend functionality and customize software
Reduced time to insight and decision making with dynamic, intuitive data visualization
24/7 customized reporting and centralized IT control
 Hear What Our Customers Have to Say