Majesco Enterprise Data Warehouse Capabilities
Unlocking transformational insights that power market leaders in a data-driven world.
Scalable, flexible and complete
Robust data framework for all P&C lines of business across the entire insurance lifecycle
Open Architecture
Assemble and integrate data from any source for transformational insights
Accessible analytics for all
A common data repository and visualization layer with open and easy access
Elevate your data confidence
Built-in data quality and business rules to ensure you can trust the results
Mastery at the Speed of Opportunity
Master the data that could make or break your business
Drill-down, drill-through and drill-anywhere analysis
Powerful functionality and simple self-service interface
Rapidly unlock insights from multiple internal and external data sources.
Get a holistic view of your business operations at any level of granularity and any time frame.
Pre-built integration with Majesco Business Analytics takes your analytics capabilities to the next level.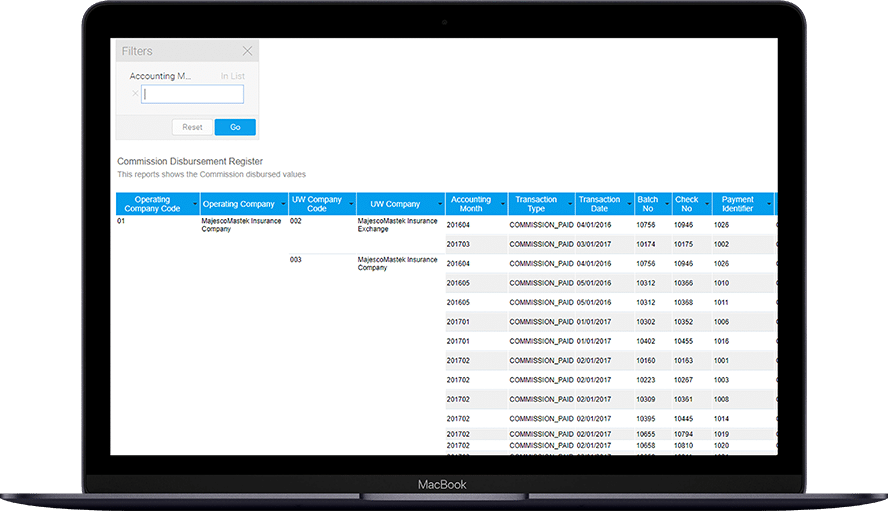 Extract Transform Load utilities to expedite data integration
Pre-built Extract Transform Load's to provision and integrate data
A robust, flexible business framework to aggregate your data into a single source of truth.
Collect and integrate internal data from core systems and external data from a growing array of third-party sources.
Adapts to the growing sources of new data with a flexible business and technical architecture framework.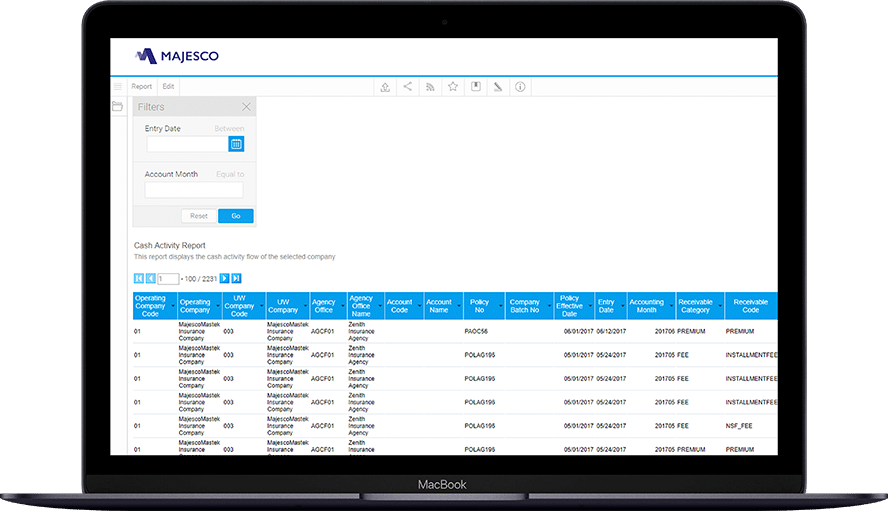 Enterprise data management
Built in data quality and business rules validation
Built on the tested and proven Majesco Enterprise Data Model.
Easily integrates with all core P&C insurance software.
Built on a standard MS SQL Server BI Platform, enabling insurers to be 100% self-sufficient.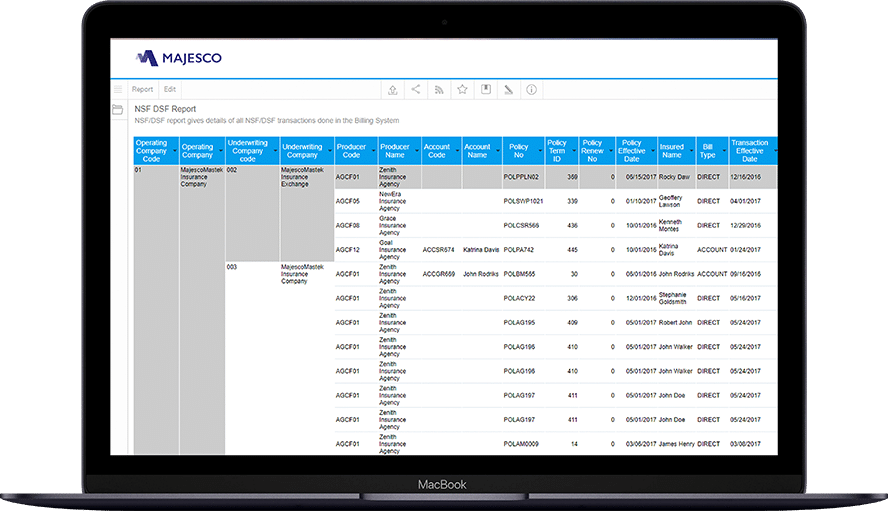 Delivery & Consulting Services for Majesco P&C Data Solutions
Accelerate your data mastery journey and transform insights into real business results
See what the industry is saying about harnessing your insurance data
NYPIUA serves a unique segment of the New York market with our FAIR plan to those who are high-risk and are denied insurance. Our transformation initiative is a step to reaffirm our commitment to our customers and our agents. Majesco's portfolio of solutions will replace our legacy technology to help us become even more nimble, responsive, process and cost efficient. Because of the high-risk nature of our insured's properties, enhancing our catastrophe claims processing is critical to meeting their needs and expectations. We look forward to collaborating with Majesco on this transformation and developing a long-term partnership.
Dane Austin, President at NYPIUA
Insurers struggle with truly leveraging enterprise level with data due to inaccessible data formats or a lack of trust in the underlying data quality and semantics. Insurance specific data solutions like Majesco Enterprise Data Warehouse and Majesco Enterprise Data Model enable carriers to aggregate their policy, billing and claims data into a powerful single source which they can trust. This allows them to rapidly create the crucial foundation for their data mastery journey.
Martina Conlon, SVP at Novarica
ENTERPRISE DATA WAREHOUSE RESOURCES