Distribution Management Capabilities
Create and execute innovative distribution strategies to optimize existing channels and expand to new ones
Competitive edge
Optimize and expand channels with unique hierarchies and compensation models
Multi-Channel
Manage multi-channel distribution on a single platform to optimize performance
Channel performance
Cutting-edge technology to compare and maximize producer and channel performance
Compensation Simplified
Manage multiple channels, complex compensation schemes, high-volume changes, innovative contests and offer personalized payment schedules and self service.
A robust distribution management platform designed for a digital, multi-channel world
Delivering the agility you need to manage the changing distribution landscape
Channel lifecycle
Optimized channel management with flexible, rules-based compensation management
Quickly launch, integrate and manage new distribution channels and models, from the initial application to the final contract.
Manage multi-channel distribution and complex distribution hierarchies in one comprehensive platform.
Supports all lines of business for L&A and P&C on a single platform.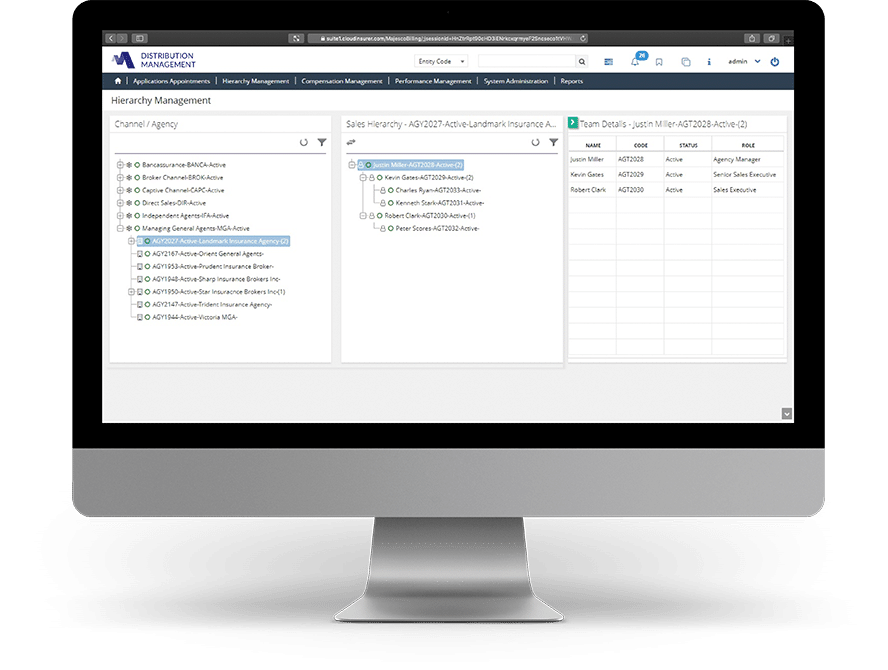 Channel performance
Advanced channel performance data and analytics
Track and optimize channel performance with advanced reporting and dashboards.
Compare producer and channel performance across a wide range of parameters, including targeted sales versus actual sales, persistency, and more.
Configured to create reports by roles and functions, providing easy and secure access to channel performance insights.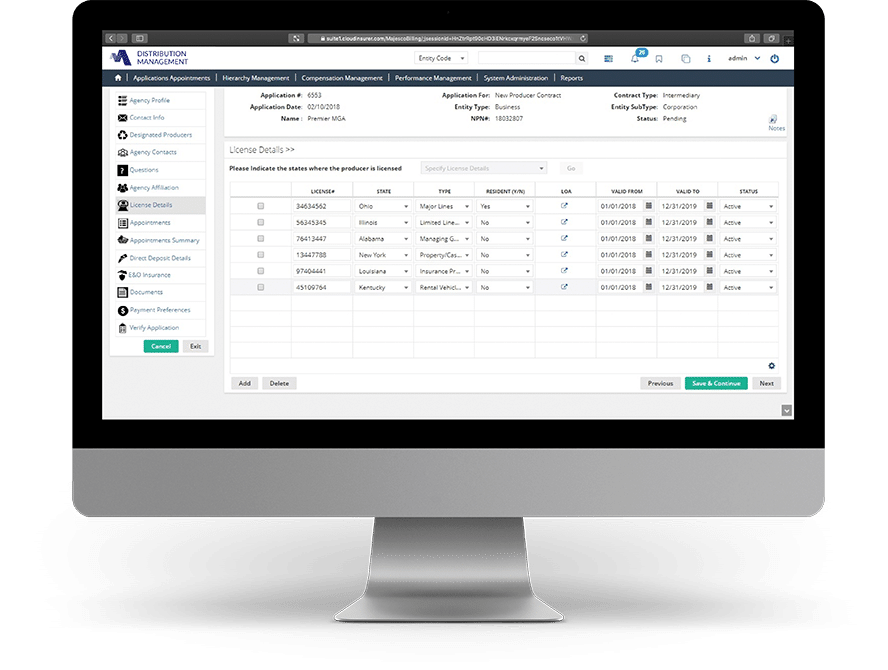 Channel experience
Enhanced recruitment, onboarding and retention with powerful self-service experience
Identify, attract and retain top agents and channels with the digital self-service capabilities they expect and demand.
Provide real-time access to electronic commission statements, dispute resolutions and online approvals by managers for requests to all producers.
Make it easier to do business through multiple channels using digital portals and mobile capabilities.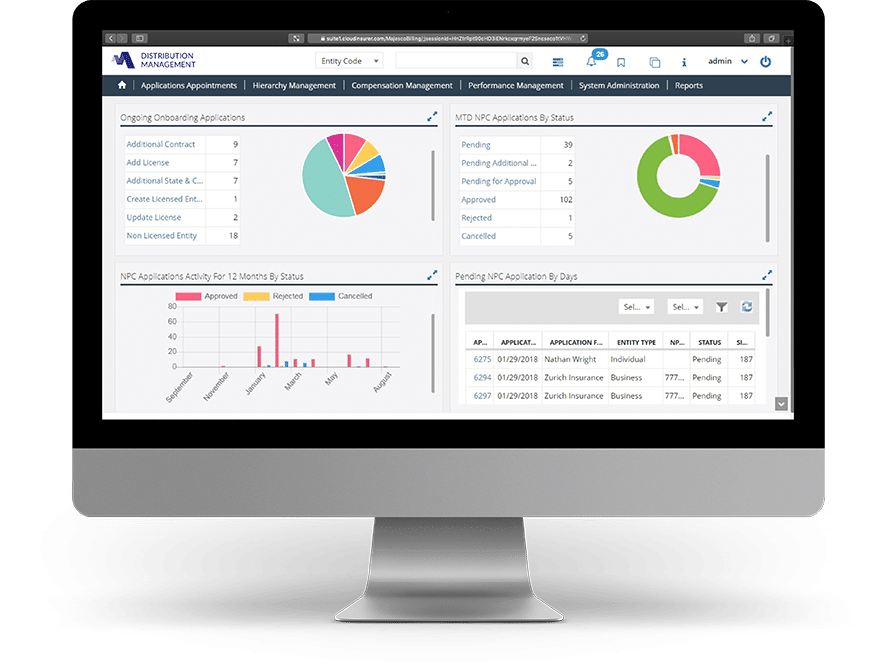 Delivery and Consulting Services for Majesco Distribution Management
Ensuring delivery success as you transform your multi-channel distribution strategy
Meet our customers who own the future of insurance
Westfield Insurance is dedicated to delivering superior and innovative service to our agents enabling them to serve our customers, today and into the future. Our investment in Majesco Distribution Management represents our continued commitment to the agent channel.
Craig Welsh, Group Chief Distribution Officer at Westfield Insurance
Being a customer obsessed company, we are always exploring partnerships that contribute in enhancing our customers' experience directly or indirectly. An engaged and effective sales force is very important for creating a base of happy customers. We believe that the partnership with Majesco Distribution Management will play an important role in helping us automate and speed up the rewards and incentive process. It will also bring in greater transparency through the system based process.
Tapan Singhel, MD & CEO Bajaj at Allianz General Insurance
We apreciate Majesco's commitment and industry reputation for on-time delivery of their cutting edge solutions. Majesco Distribution Management provides a robust, modern platform to not only meet our current needs but is also geared to support fast evolving business requirements. An efficient distribution operation is at the core of RNLIC's growth plans and we look forward to this partnership in effectively scaling up our distribution operation.
Srinivasan Iyengar, COO at Reliance Nippon Life Insurance Company CTA
DISTRIBUTION MANAGEMENT RESOURCES