Majesco Life AdminPlus Capabilities
A digital policy administration solution available across the customer journey
Cradle to grave policy administration
End-to-end policy administration with real-time processing for new business, claims, alterations, billing and collections
Speed to value
SaaS, 24/7 solution means delivering constant and consistent value for your business and your customers
Business flexibility
Dynamically configured business processes in a single, rules-based application
Ease of integration
Open and modern integration for high levels of self-sufficiency
Delivering business agility and speed
Enabling new levels of operational effectiveness through automation
Client-Centric
Single client view capturing client data, policies, roles, notes and activities
Straight through processing – the provision of all input and calculated data from the illustration's solution removing the manual re-keying of data
Multi-company, channel & jurisdiction support through a single solution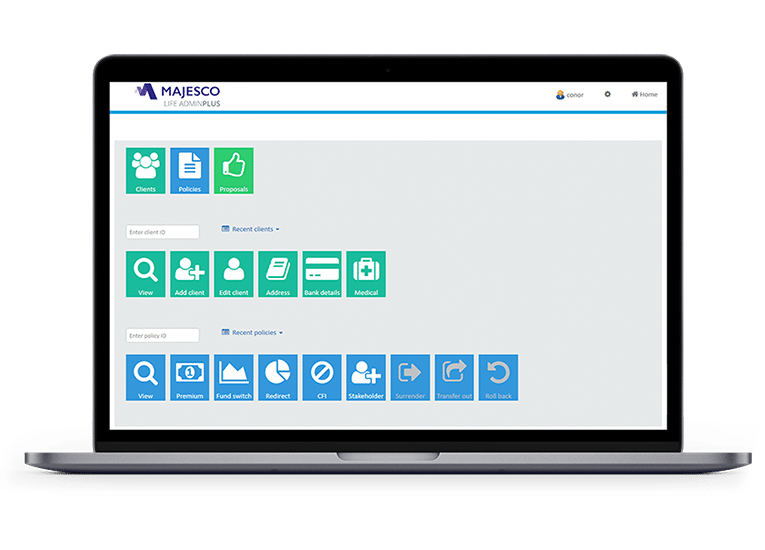 SaaS Policy Administration
Real-time lifecycle and unit-linked transaction processing
SaaS (Software as a Service) – subscription-based licence model with option of cloud-based deployments which provides cost savings, flexibility and regulatory compliance.
Lower total cost of ownership – subscription based pricing.
Online 24/7 real-time policy administration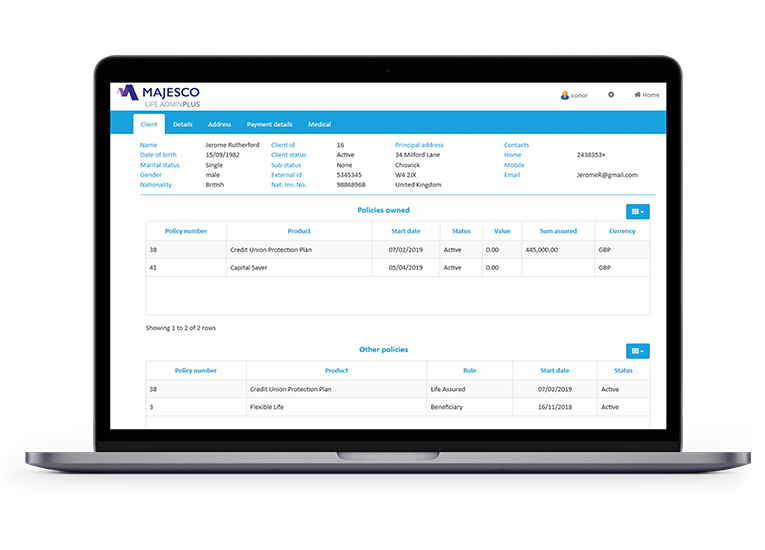 Configurable, Automated Processing & Reversals
Robust configuration with high level of self-sufficiency
Product innovation through product configuration capabilities.
Process and service management at individual product level.
Operational risk and cost reductions through configuration, automation and audit capabilities.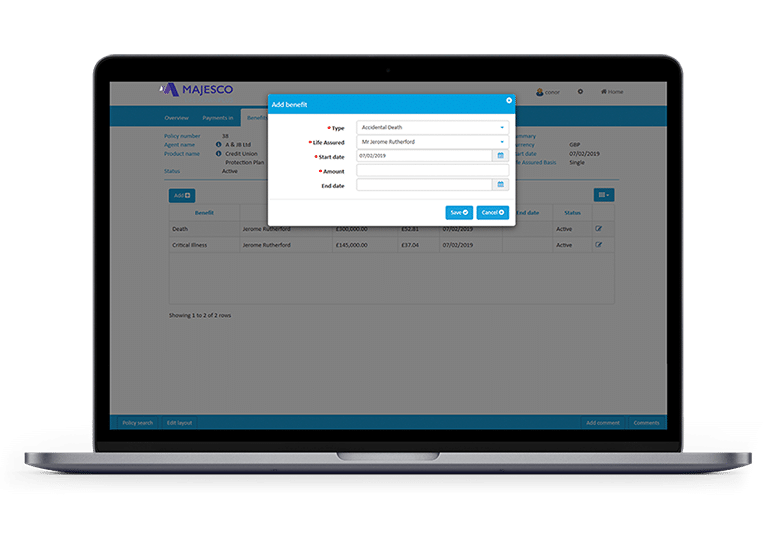 Delivery and Solutions for Consulting Services for Life AdminPlus Solutions
Achieve faster implementation success and transform your business
Meet our customers who own the future of individual insurance
Having decided to launch a Lifetime ISA we wanted to use a future-proofed cloud-based policy administration platform to support the product. The OneFamily Lifetime ISA product is now available to the public and we are pleased with the flexibility and process efficiencies provided by Majesco Life AdminPlus.
Rachael Atkinson, Director of Enterprise Services at OneFamily
We look forward to realising the many benefits of our new robust system such as the ability to launch new products quickly, giving us a distinct advantage over our competitors. Life AdminPlus and Life IllustratePlus will be the cornerstone of our channel choice strategy providing a higher quality service to all our members via Straight Through Processing and tailored products.
David Loughenbury, CIO at Police Mutual
We needed a partner who could provide a high level of configurability within the solution, so we can bring a wide range of products to market quickly and rely on Straight Through Processing to ensure the service we provide is as efficient as possible for our members. We are pleased to find these capabilities with our new partner. Their SaaS solutions will allow us the flexibility and efficiencies we need to help achieve our business goals whilst maintaining our excellent member satisfaction levels.
Grant Streader, Head of Insurance Operations at Foresters Friendly Society