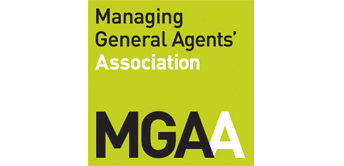 Managing General Agents (MGAs) are an important, established and fast-growing sector of the UK insurance industry.Over 300 MGAs currently underwrite over 10% of the UK's £47 billion general insurance market premiums.
Classed as intermediaries for regulatory purposes, MGAs actually provide professional underwriting services on behalf of insurers who want to access niche markets without setting up their own distribution channels. At the same time they provide brokers with better service and a wider range of product and insurer options.
MGAs deserve specific representation to lobby on their behalf, communicate their considerable benefits and drive best practice. The Managing General Agents' Association (MGAA) was formed in 2011 to fulfil this role. The MGAA aims to represent and support 75% of the UK MGA market.