 MAJESCO'S STRATEGIC PARTNER MEETING
January 19 – 20, 2022
Virtual
What is the Strategic Partner Meeting?
We're excited to be partnering with the best in the industry to help the rest of the industry accelerate their digital business transformation with Majesco's leading insurance solutions and your strategic consulting and program delivery expertise – creating a powerful combination!
To kick-off 2022, and help ensure our mutual success, we're excited to invite our key partners to this year's Strategic Partner Meeting. We've prepared two half days of strategic content focused on Majesco's business, product and go-to-market strategy, our platforms and product roadmap, the key trends we're seeing and analyst feedback we're receiving, and our vision for working and growing together.
Details
Date: January 19 – 20, 2022
Where: Virtual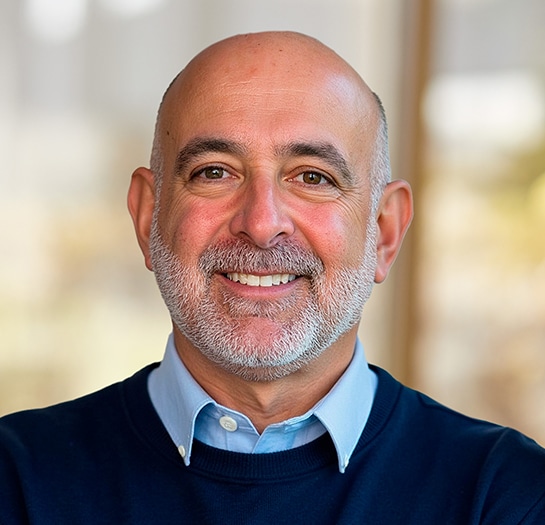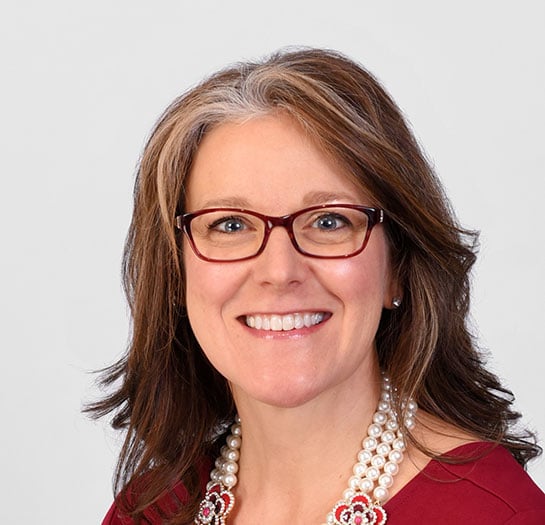 Monique Bouffard
VP of Product Management
Majesco
BIO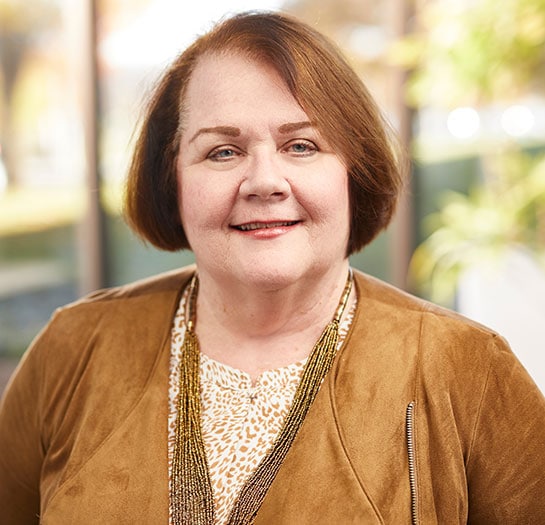 Denise Garth
Chief Strategy Officer
Majesco
BIO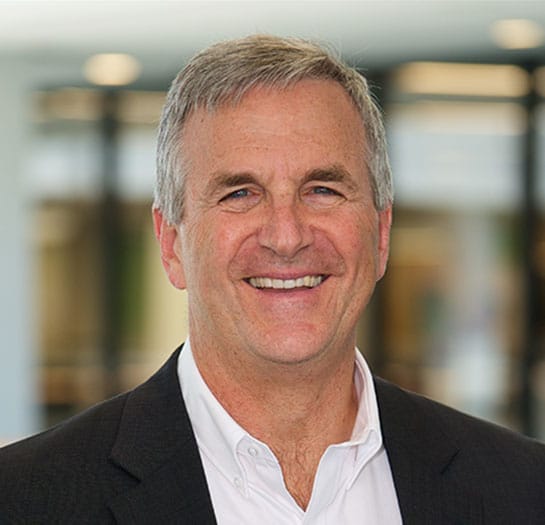 Chip James
VP, Product Management
Majesco
BIO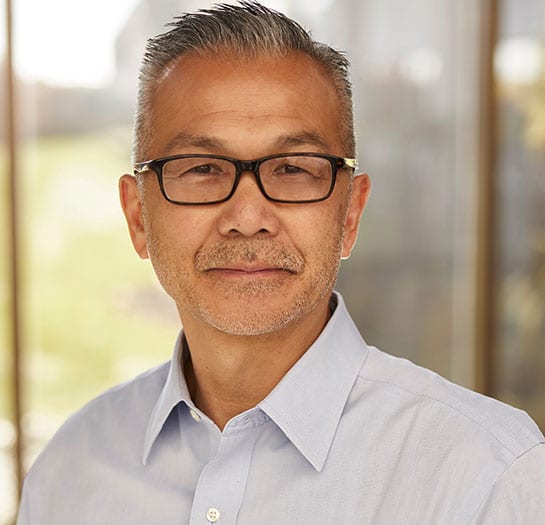 Raymond Law
SVP and GM, L&A and Group Products
Majesco
BIO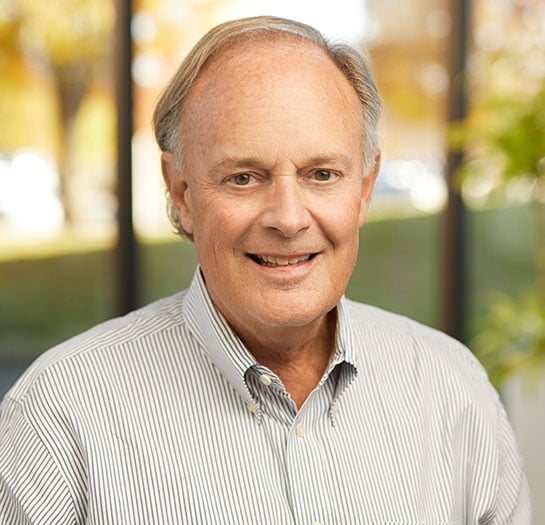 Ed Ossie
Chief Operating Office
Majesco
BIO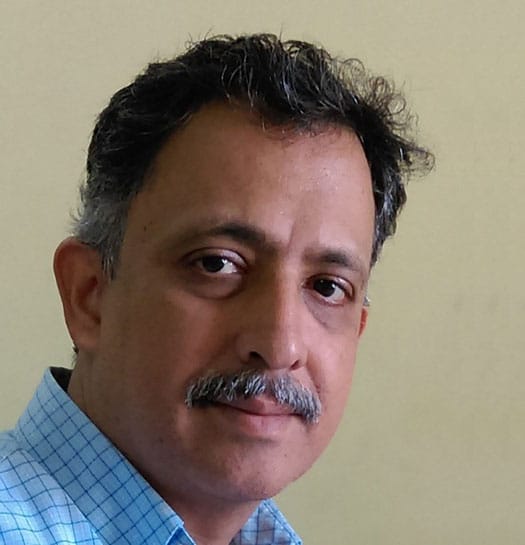 Raj Walawalkar
VP Distribution Management
Majesco
BIO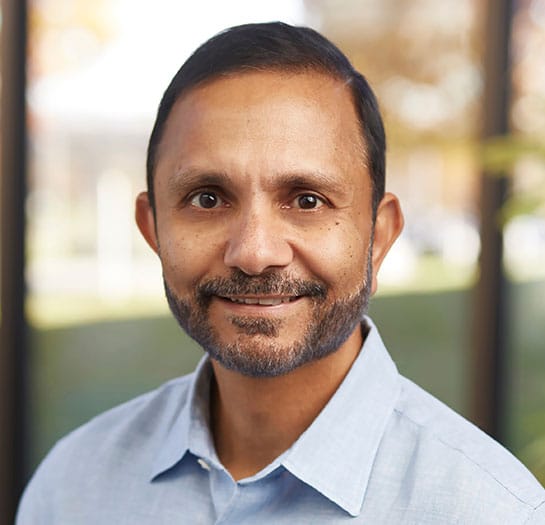 Manish Shah
President and Chief Product Officer
Majesco
BIO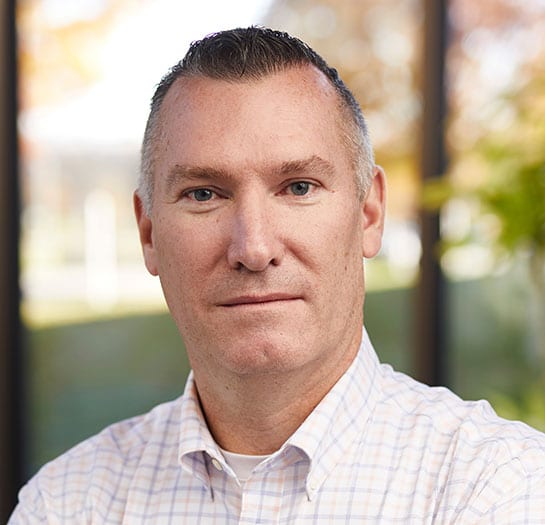 Terrence Clark
SVP & GM, P&C Core
Majesco
BIO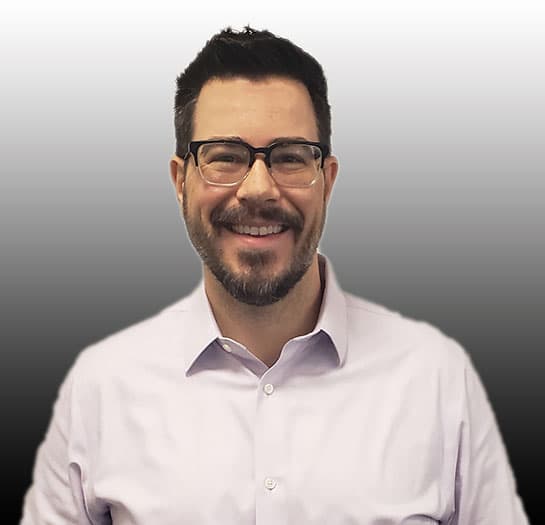 Wes Gillis
Director, Distribution Management
Majesco
BIO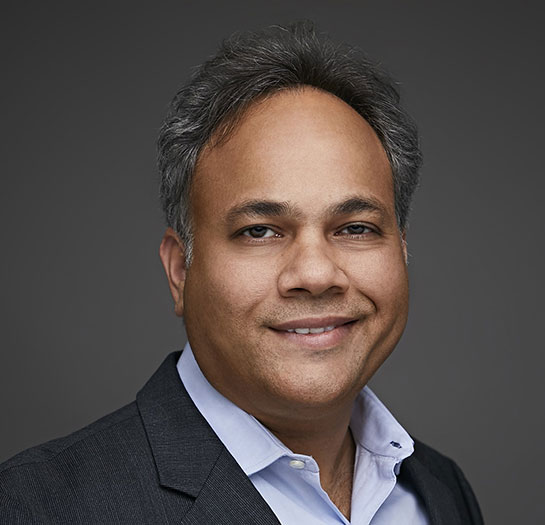 Sameer Karode
SVP, Product P&C
Majesco
BIO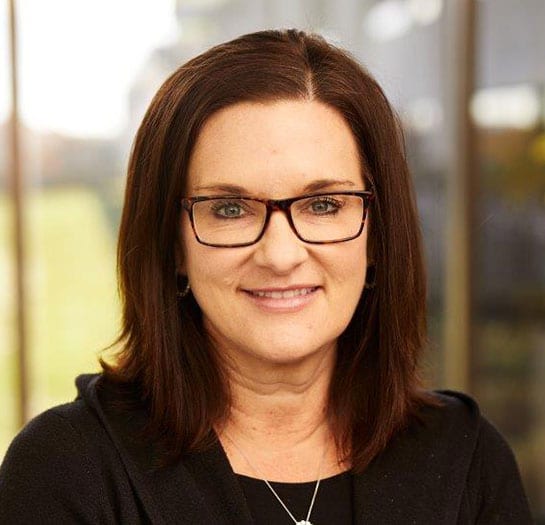 Jennifer Messersmith
SVP Delivery L&A, DM, ClaimVantage
Majesco
BIO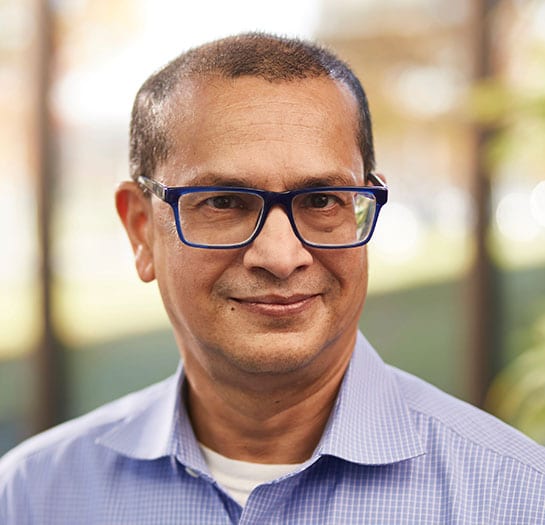 Mallinath Sengupta
EVP, Global Services
Majesco
BIO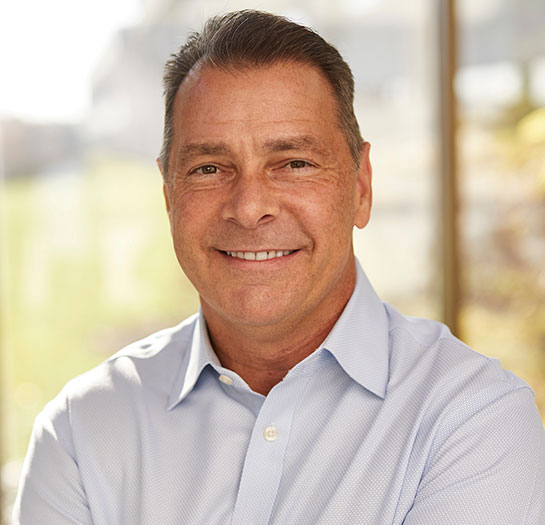 Jeff Bergman
SVP, Delivery P&C, Digital1st®
Majesco
BIO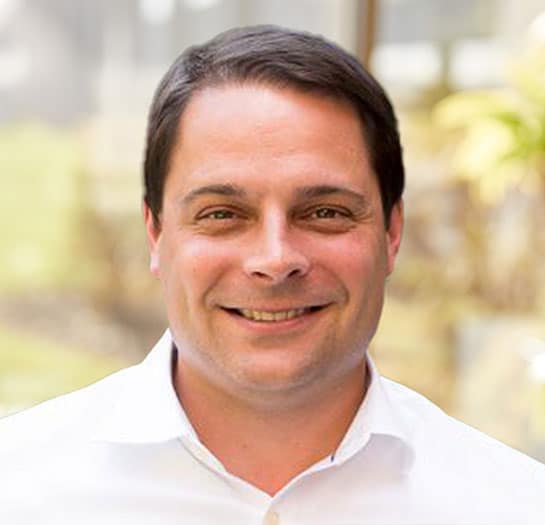 Patrick Davis
SVP & GM – Data & Analytics
Majesco
BIO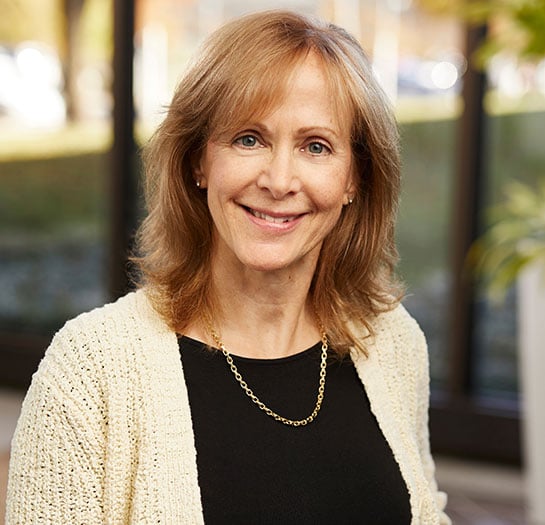 Lauren Holmes
Chief Customer Officer
Majesco
BIO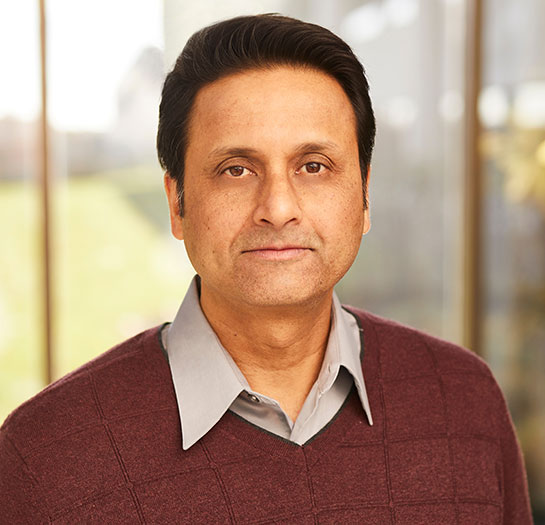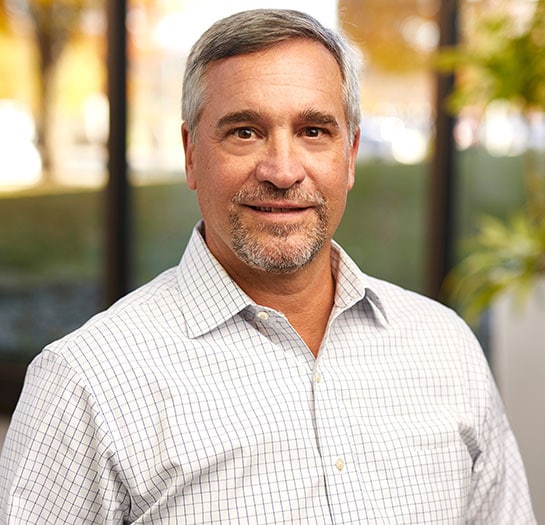 Jim MIller
Chief Revenue Officer
Majesco
BIO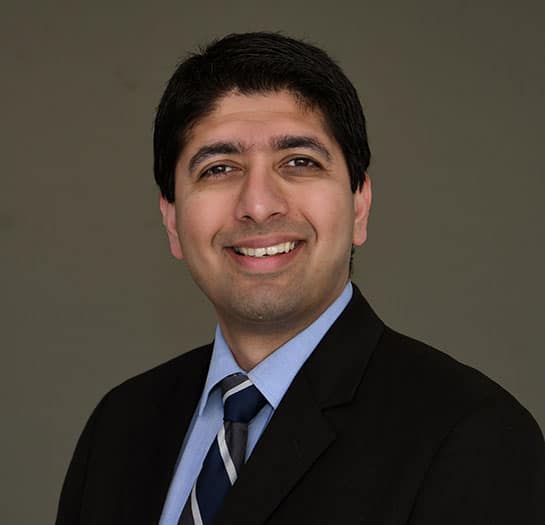 Nishit Shukla
VP, Product Management Digital1st®
Majesco
BIO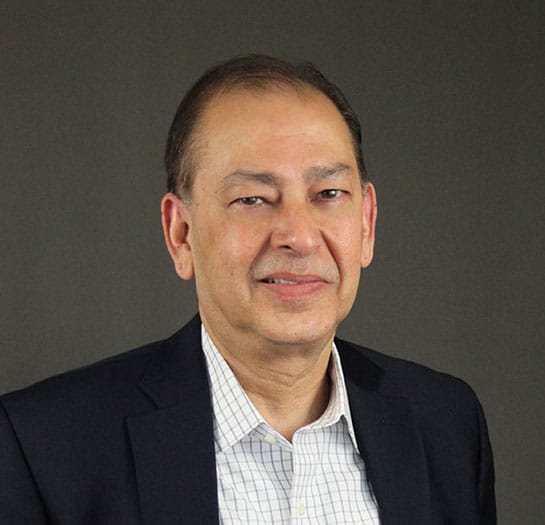 Sunil Bhatia
SVP, Strategic Partnerships
Majesco
BIO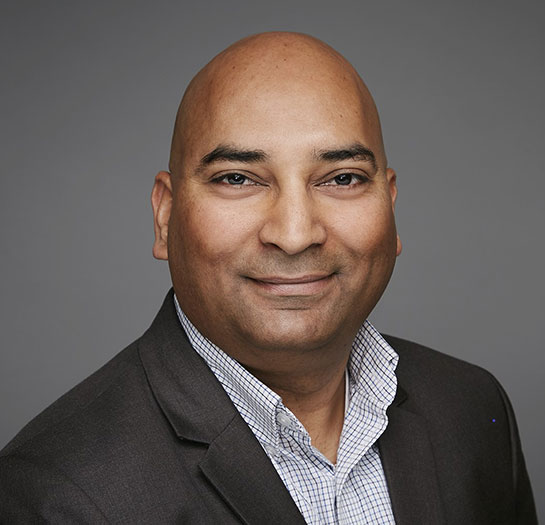 Sachin Dhamane
VP, Digital1st® Platform
Majesco
BIO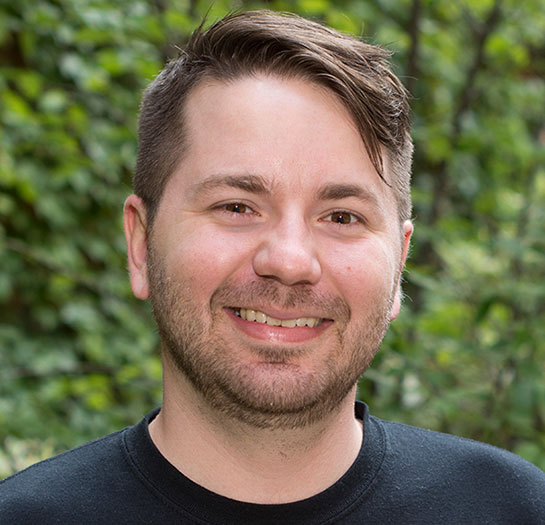 Ben Holub
VP of Product Management
Majesco
BIO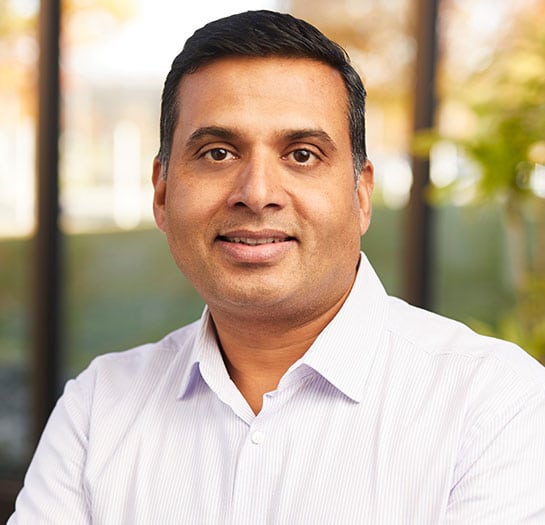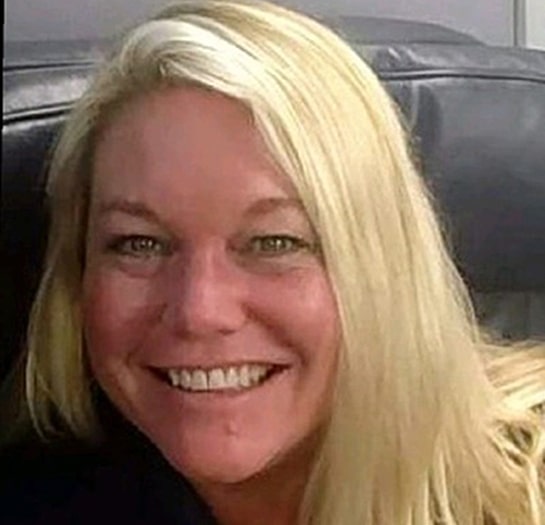 Denise Montgomery
VP, Strategic Alliances
Majesco
BIO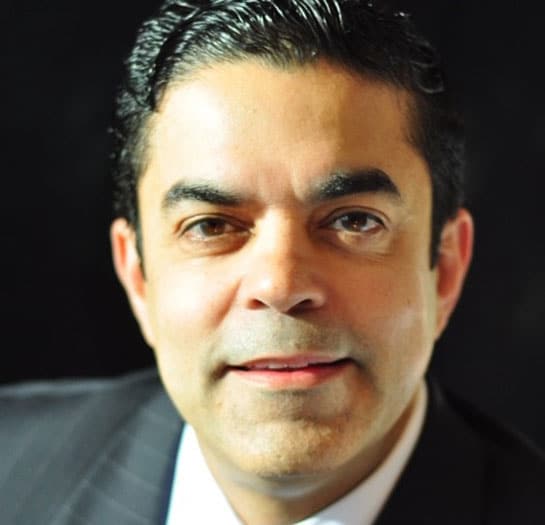 Wil Vicente
VP, Product Management
Majesco
BIO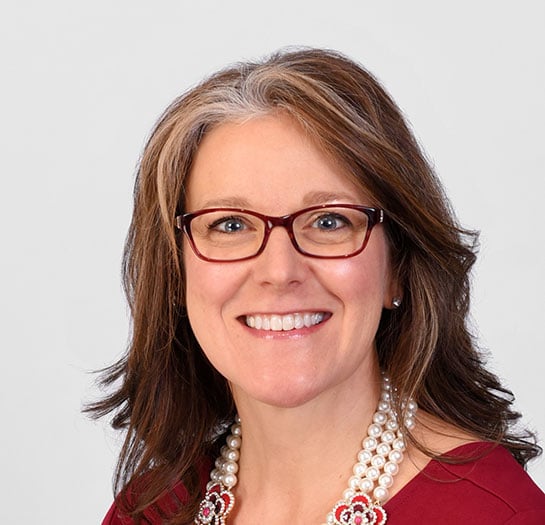 MONIQUE BOUFFARD
VP of Product, ClaimVantage
As VP of Product, Monique leads product management and Research & Development (R&D) teams at ClaimVantage to develop, steer, and deliver the strategic product roadmap. Monique has over 20 years of experience working across the financial sector in well-established banks and insurance carriers. Before joining ClaimVantage, Monique earned her Lean Six Sigma Master Black Belt Certification, and built and led a process and productivity improvement team at a top 10 US bank. She has held roles managing claims, leading enterprise process improvement and technology projects, and completed her MBA in 2020.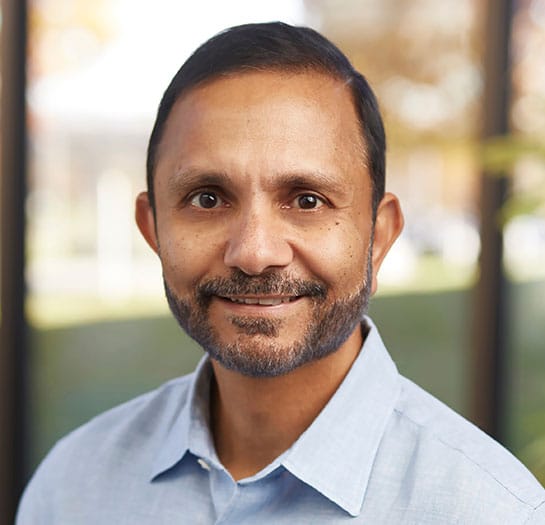 MANISH SHAH
President and Chief Product Officer, Majesco
Manish Shah is President and Chief Product Officer and leads the global software product division at Majesco. In this role, he is responsible for management and development of innovative software products for the global insurance business and works on strategic directions for the company as a member of leadership team.
Prior to the merger of Cover-All and Majesco, Manish was President and CEO of Cover-All and served on its Board of Directors. Before being named CEO in July 2013, Manish was Cover-All's Chief Technology Officer and also responsible for sales and operations, including strategic planning, customer relationships and product management.
Prior to joining Cover-All, Manish held several technology management positions independently and with Tata Consultancy Services for over a decade, serving a wide variety of industries including P/C Insurance. He was responsible for business development, product management, project management and solution consulting to various enterprises including many Fortune 500 companies.
Manish earned an M.B.A. from Columbia University, and a Bachelor of Science degree in Computer Science from MS University of Baroda, India.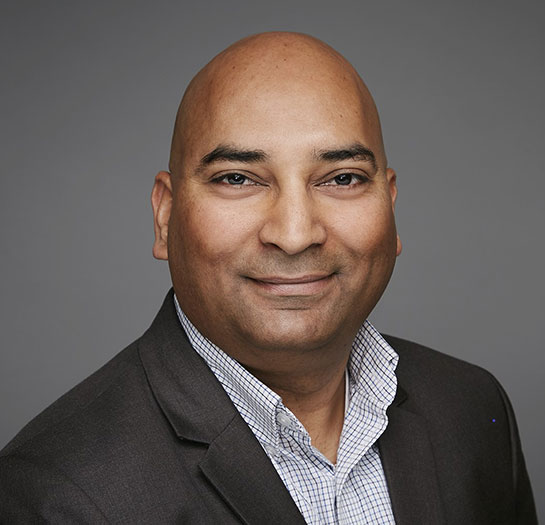 SACHIN DHAMANE
VP, Digital1st ® Insurance, Majesco
Sachin Dhamane is the VP, Product Management and leads the Digital1st ® team. He has 18+ years experience in engineering insurance software. He has worked with Synechron and Patni Computer systems before joining Cover-All in 2003.
His previous role was Director of Product Management at Cover-All before Majesco's acquisition.
Sachin holds a Bachelor's Degree in Engineering majoring in Mechanical from Pune University.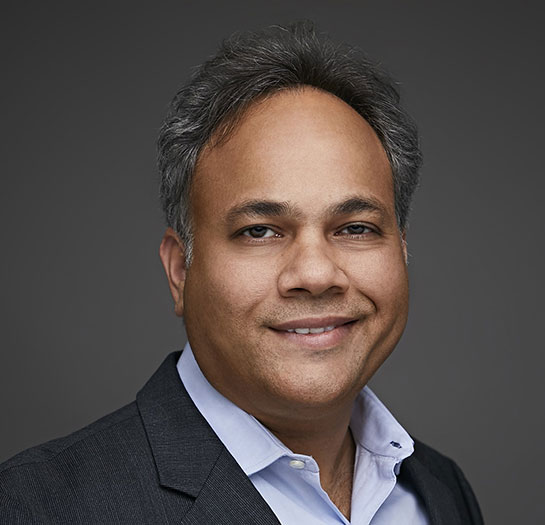 SAMEER KARODE
SVP, Product P&C, Majesco
Sameer is the Senior Vice President at Majesco and heads the industry leading P&C Suite of products. Prior to managing P&C suite, Sameer was the principal architect of the Majesco Billing solution and responsible for managing its roadmap since inception. Over the past 21+ years at Majesco, Sameer has served in various roles including Project Management, Enterprise Solution Architect for large scale implementations and Product Management. Prior to Insurance, Sameer helped develop and implement revenue accounting products for Airline Industry.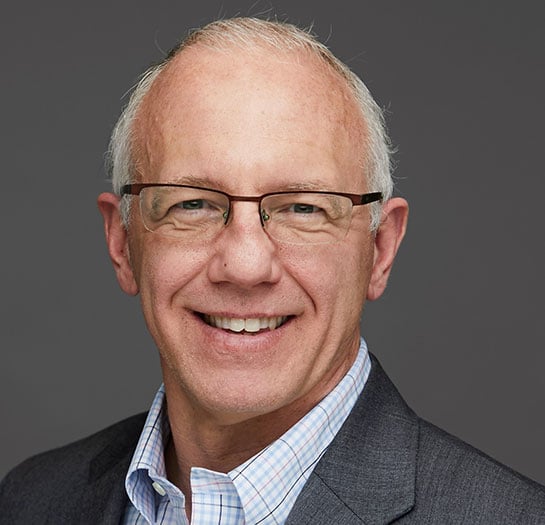 BEN MORELAND
VP, Data Practice, Majesco
Ben Moreland is VP, Data Practice and he leads the strategy and direction of Majesco's data and analytics products. He is also responsible for the client delivery of these solutions. He has spoken at many conferences and webinars, as well as written many articles and is a thought leader in the architecture and analytics space. Previously, Ben was a Senior Analyst with Celent, leading research efforts and publications across architecture, data mastery and policy administration research within the Insurance industry. Before Celent, he was Director of Enterprise Architecture at The Hartford, leading enterprise projects across data, SOA, BPM, rules and portal domains. Ben has over 15 years of experience within the Insurance industry and 30+ years of IT experience with a focus in Artificial Intelligence and analytics overall.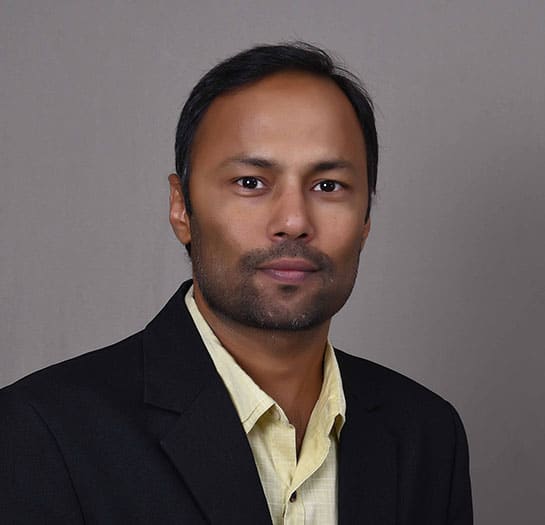 MANOJ MISTRY
Director, Product Engineering P&C, Majesco
Manoj is Director at Majesco and leads Billing Product Engineering. He has 21+ years of IT experience and is CPCU. Over the past 17+ years at Majesco, Manoj has worked on various versions of Billing System and played various roles including Solution Architect and Business Analyst in delivery and product units.
Manoj holds Bachelor of Engineering degree in Computer Science from Mumbai University.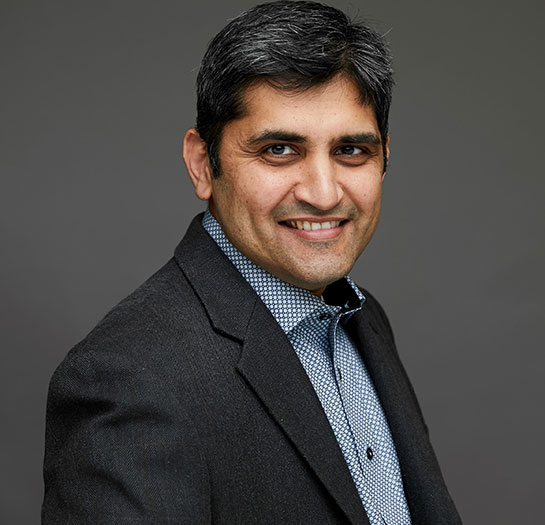 AMOL NAIK
VP, Product P&C, Majesco
Amol Naik is Vice President of the P&C Product Group at Majesco. In his current role, he manages the Majesco Claims product and partnerships on the Majesco Digital1st EcoExchange platform. Prior to this, Amol has held a variety of roles in the Insurance and Banking domain over a period of 23 years. He led the complete redesign of the current Majesco Claims product, co-architected the market leading Majesco Billing product and held product management responsibilities for an enterprise transformation at the largest P&C Carrier in the US. In addition, Amol has extensive experience in the areas of solution architecture, project management, business analysis, requirements gathering, implementations and pre-sales. Amol holds a Master's degree in Information Systems from BITS Pilani, India.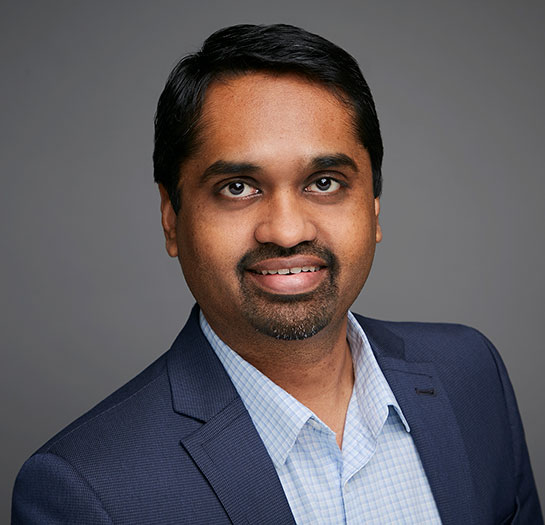 RUSHABH VAKHARIA
Director, Product Management P&C, Majesco
Rushabh Vakharia is Director of the P&C Product Management Group at Majesco. In his current role, Rushabh manages the Majesco P&C policy products on the Majesco Policy Platform. He has over 10 years of experience working in various roles including Business Analyst, Product Manager and Group Product Manager for ISO/NCCI Commercial Products. He has a deep understanding of both Policy architecture and P&C Insurance domain knowledge. Prior to Cover-All/Majesco, Rushabh worked for ISO in ISO Rating Service. Rushabh holds a Master's degree in Computer Science from New Jersey's Institute of Technology.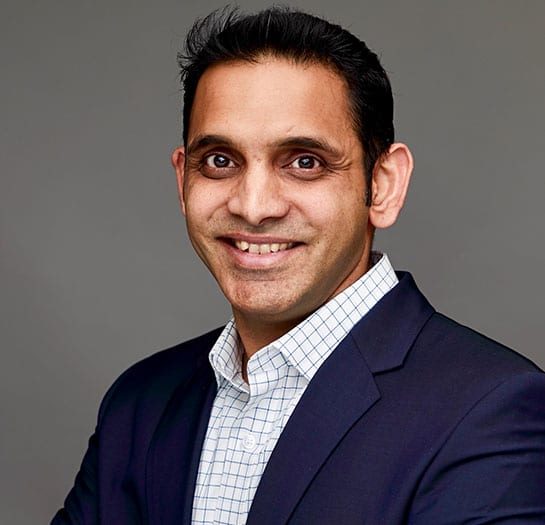 SAGAR BAHETI
VP, Product Management P&C, Majesco
Sagar Baheti is Vice President of P&C Product Group at Majesco. In this role, Sagar is responsible for management of Majesco P&C Policy product. He has excellent knowledge of Majesco Policy product gained during his +19 years of tenure at Majesco. He has been involved in the design and development of the Majesco Policy product from its inception. Sagar has extensive experience in the areas of solution architecture, project management, business analysis, requirements gathering, implementations and pre-sales.
Prior to the merger of Cover-All and Majesco, Sagar was Director of Product Management at Cover-All. Prior to joining Cover-All, Sagar held technology development position at Cybage Software and worked on DoubleClick for Advertisers (Google) platform.
Sagar holds a Bachelor of Science degree in Computer Science from Pune University.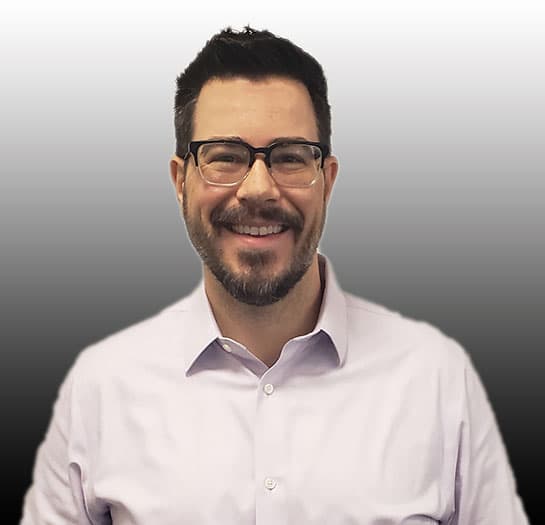 WES GILLIS
Director, Distribution Mangement, Majesco
Wes Gillis is Director of Distribution Management at Majesco. Responsible for distribution management presales at Majesco, Wes has over 8 years of experience and has managed over a dozen distribution management implementations with major carriers across the U.S.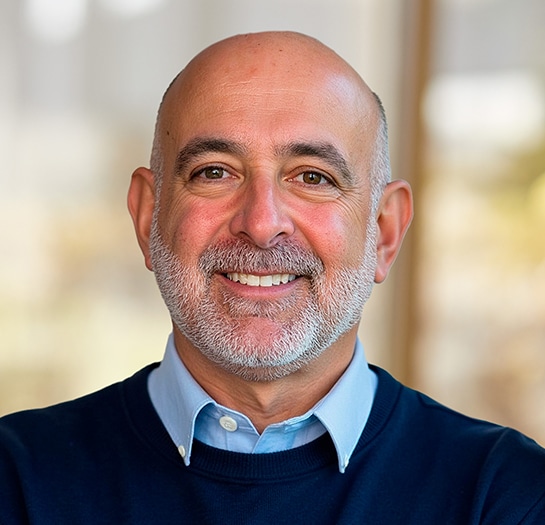 ADAM ELSTER
Chief Executive Officer, Majesco
Adam joined Majesco as Chief Executive Officer in 2018. Prior to joining the company, Adam served as President of Global Field Operations and member of the Executive Leadership team at CA Technologies, a $4.5B Fortune 500 organization and business partner to the world's largest companies. There he led high-performing teams who helped businesses grow across emerging markets and supported many of the world's most powerful companies through their digital transformation journey by helping them become more agile, more secure, and more capable of solving critical challenges and delivering innovation to adapt to changing market demands.
He currently sits on the Board at PENCIL.org, a non-profit that connects businesses with schools to provide advancement opportunities for students in underserved communities.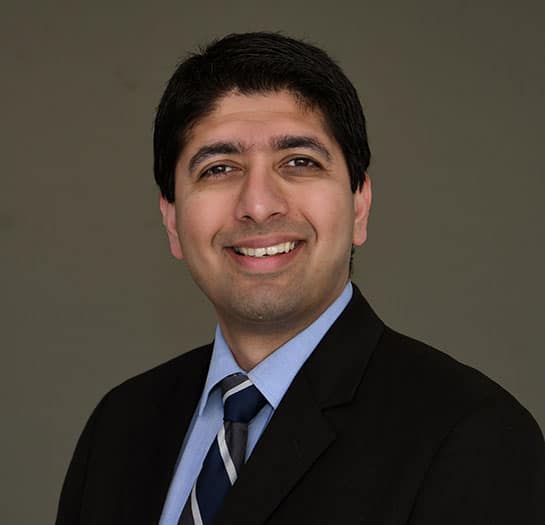 Nishit Shukla
VP Product Management Digital1st®, Majesco
Nishit Shukla, Vice President of Product Management (Digital1st) at Majesco, is responsible for determining product strategy, vision and roadmap for Digital1st product. Nishit has over 17 years of international work experience, having worked in the North America, South America, UK and APAC, in IT industry with sound knowledge of Insurance domain. Nishit's experience includes global presales & consulting, solutions & strategies, large scale product implementations, leading professional services and product management functions. He has been instrumental in setting up the Digital 1st business at Majesco and now focuses on managing the product to help customers address their digital transformations and modernization journeys.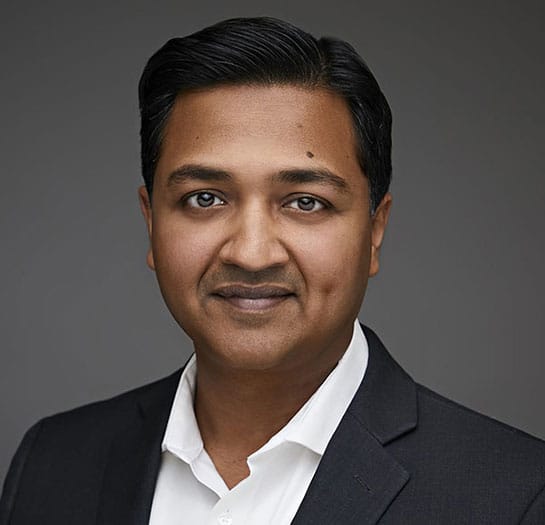 Arun Kalyanaraman
Senior Vice President, L&A and Group Benefits, Majesco
Arun has spent 17+ years architecting and implementing solutions for Life & Annuities and Group benefits carriers across the US, Canada, the UK and Asia. He has a wide range of experience working on process optimization and product implementations in the areas of New business & Underwriting, Product Modeling for Life & Group products Policy/Group servicing, distribution management and Claims.
Arun has been with Majesco since 2005 and is responsible for driving the roadmap for Majesco's L&A and Group Benefits Suite.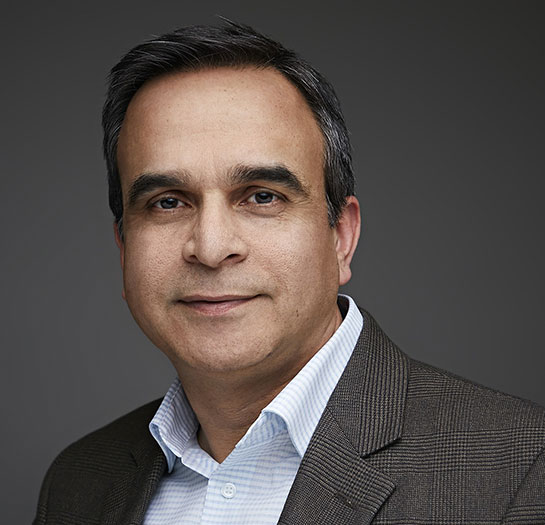 Shailesh Mehrotra
SVP & GM, Global Support
Shailesh Mehrotra is Senior Vice President and General Manager of Global Support at Majesco. His distinguished teams are responsible for delivering innovative products for insurance.
Prior to the merger of Cover-All and Majesco, Shailesh was Senior Vice President of Cover-All responsible for Cover-All's Product Management & Technology division. Shailesh joined Cover-All in 2010 as Vice President of Business Intelligence division responsible for management and development of business intelligence product for insurance (now known as Majesco Business Analytics).
Prior to Cover-All, Shailesh spent over a decade at Ernst & Young where he was responsible for several enterprise level Global solutions. Prior to Ernst & Young, Shailesh worked at Tata Consultancy Services holding several technology management positions.
Shailesh holds a Masters in Computer Science from IIT, Mumbai and Bachelors in Computer Science from SGSITS, Indore.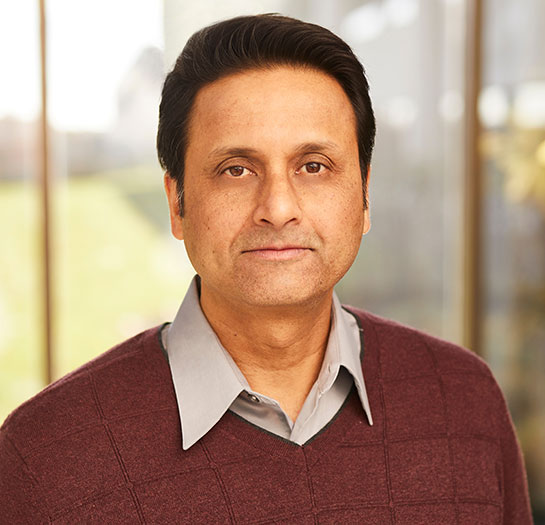 Ravi Krishnan
SVP & CTO
Ravi Krishnan, Chief Technology Officer (CTO), at Majesco oversees the architectural and technical direction for all Majesco SaaS platforms. Prior to Majesco, Ravi was the Principal Solutions Leader for Worldwide Healthcare and Insurance at Amazon Web Services (AWS). He has extensive technical and industry expertise that includes time as the Chief Digital Officer for Innoveo, CIO and SVP, Digital Product Innovation at Woodruff Sawyer and other executive positions with Kaiser Permanente, Verizon, Cognizant, GE Insurance and PwC.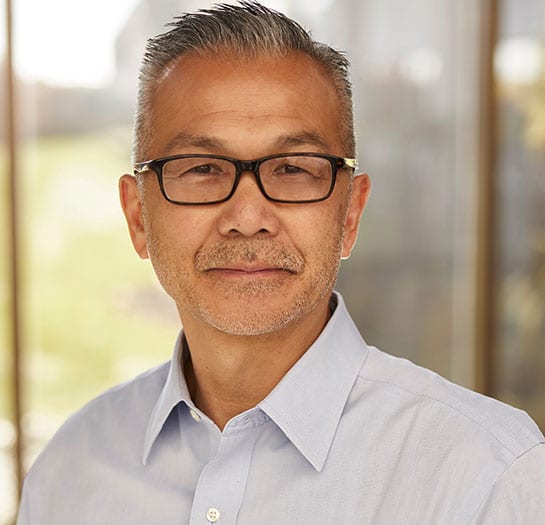 Raymond Law
SVP & GM, Product Enhancement
Ray Law is the SVP and General Manager for the L&A, Group and Distribution Products at Majesco. Ray has over three decades of experience in various roles with tier 1 insurers such as MetLife, AIG, Travelers and most recently at Prudential as VP & CTO of Group Insurance. He is also a member of the board of advisors for iWorker Innovations, a national insurance brokerage and InsurTech, focused on transforming the workplace with modern benefits for the gig economy.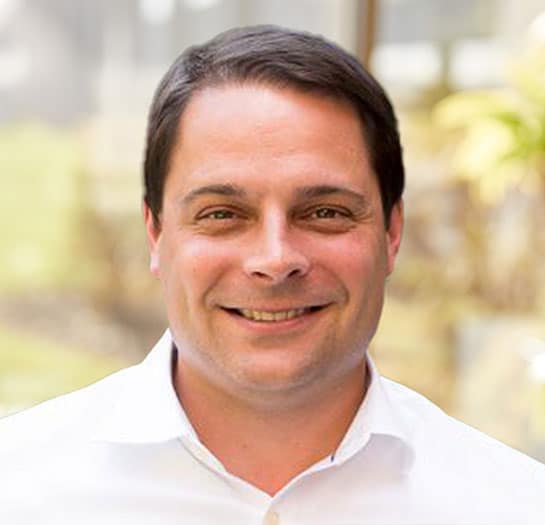 PATRICK DAVIS
Senior Executive, Data & Analytics Business Unit & Loss Control 360, Majesco
Pat Davis founded Utilant in 2005, leading the company to build out the "best-in-class" Loss Control Survey Management Platform for global P&C insurance carriers and top risk engineering companies. As a part of Majesco's recent acquisition of Utilant, Pat now leads the newly launched Data and Analytics business unit combining Utilant's technology with Majesco's existing, market-leading data and analytics solution.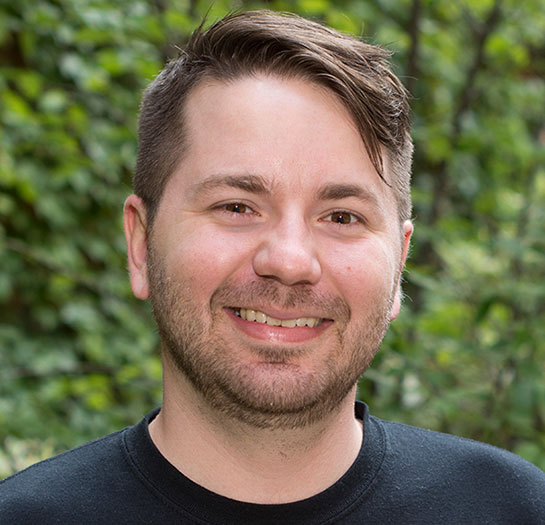 BEN HOLUB
VP of Product Management, Data & Analytics Business Unit & Loss Control 360, Majesco
Ben Holub is the Vice President of Product Management for Majesco's newly launched Data and Analytics business unit, overseeing product planning for the Loss Control 360 platform. Ben's technology and insurance expertise come from 10+ years in roles including PHP and .NET Classic Programmer, IT Director / Field Coordinator for residential surveys, and Chief Software Architect for residential property leasing. Ben has impacted both Loss Control 360's Client Experience and Business Analysis departments before assuming his current role.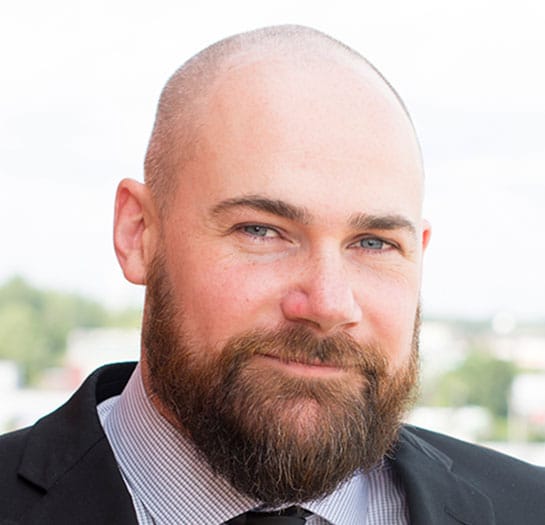 ERIC BRAUN
VP of Sales Engineering, Data & Analytics Business Unit & Loss Control 360, Majesco
Eric Braun leads the Loss Control 360 Sales Engineering team as part of Majesco's newly launched Data and Analytics business unit, actively participating in the sales process for prospective clients. Eric started with Utilant in 2007 and he has been involved in many areas of the organization including sales, implementations, account management, client training, and more. His current focus is to continue to expand Loss Control 360's market share by delivering custom-tailored, fully integrated loss control solutions to clients.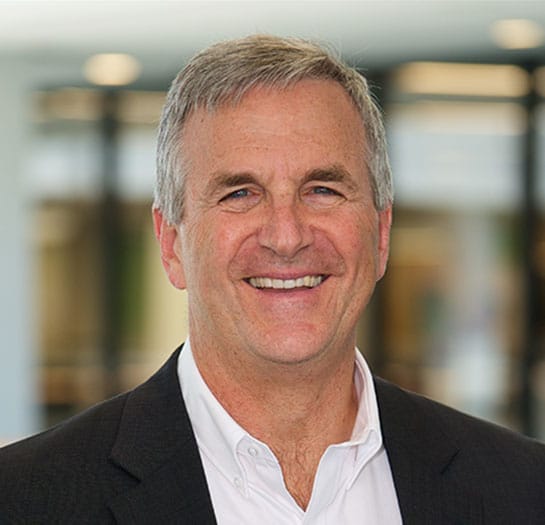 Chip James
VP, Product Management, Majesco
As VP of Product Management for Majesco's L&A and Group, Chip leads product strategy and roadmap for policy administration and billing. Chip has 20+ years in product management and technical leadership roles in the L&A, Major Medical and Voluntary insurance sectors. In previous roles Chip has successfully led the development of B2B and B2C SaaS platforms generating over $1.5B in new and renewed annual sales including capital investments over $50M.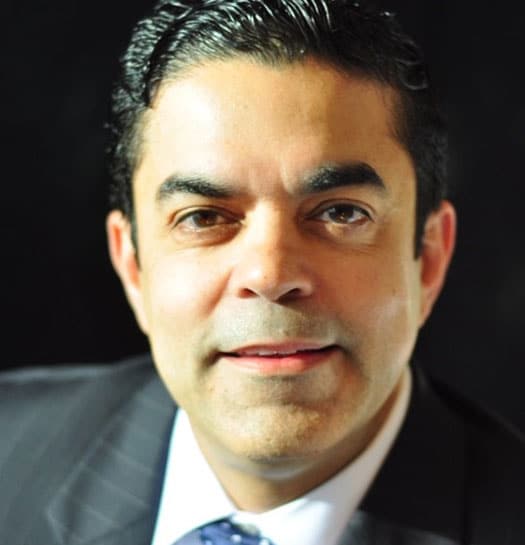 WIL VINCENTE
VP, Product Management, Majesco
As VP of Product Management, Wil currently leads the product strategy for Majesco's Distribution & Compensation Management offering. Wil has spent the last three decades in the Financial Sector holding various technology leadership roles, with the last two decades spent with tier 1 Insurance carriers such as MetLife and AIG. He has led transformative strategies on a global scale that focused on people, process, culture, and technology enablement. One of Wil's recent successes was the development of an award-winning technology platform (Business Insurance Innovation Awards) that delivered a suite of industry-leading risk management tools for multinational business.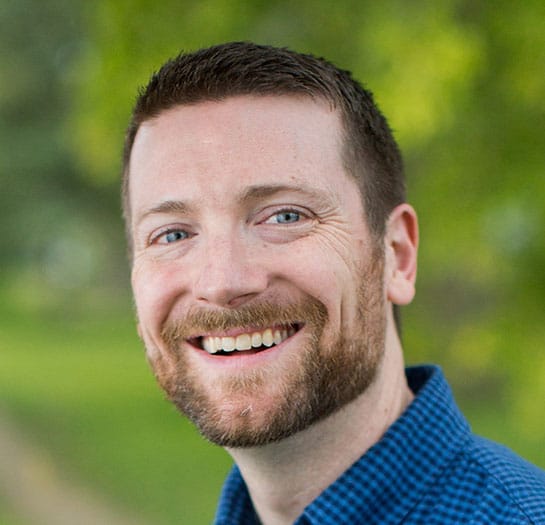 ED ROGERS
Head of Data Science, Majesco
Ed Rogers is the Data Science Manager for Majesco's newly formed Data and Analytics Business Unit and Loss Control 360. He has spent the last 2 years establishing and leading Loss Control 360's team of talented data scientists to deploy cutting edge machine learning techniques to solve challenges across the loss control industry. Before entering the world of Data Science and Insurance, Ed received his PhD in experimental High Energy Physics from the University of Illinois, where he learned to harness the power of neural networks and deep learning.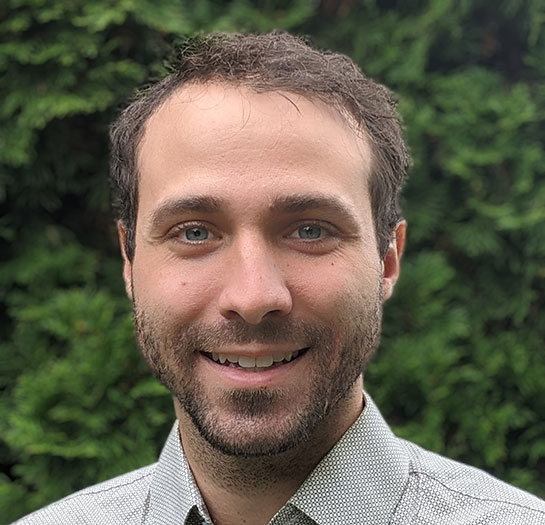 GREGORY HOERNER
Product Manager, Data & Analytics & Loss Control 360, Majesco
Gregory Hoerner is the lead Product Manager for Loss Control 360. Gregory started with Utilant in 2016 and has been involved in many different departments in the organization including implementations, professional services, sales, and product. His current role is to produce the roadmap for Loss Control 360 by specifying, planning, and delivering new features.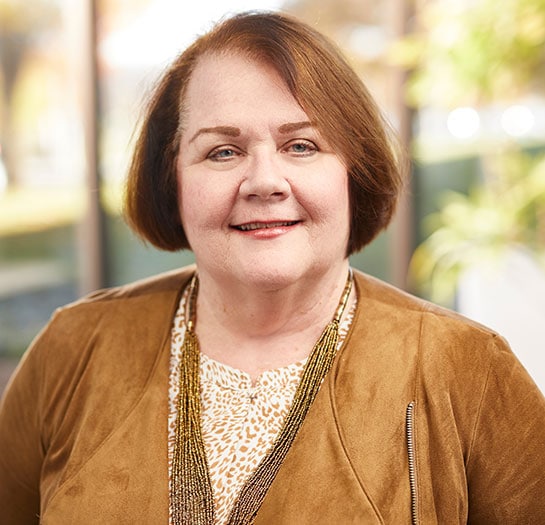 Denise Garth
Chief Strategy Officer, Majesco
Denise is Chief Strategy Officer responsible for leading marketing, industry relations and innovation in support of Majesco's client centric strategy, working closely with Majesco customers, partners and the industry.
She is a recognized industry leader with both P&C and L&A insurance experience as a CIO and business executive with deep international ties in Asia and Europe through her ACORD leadership role. Denise is an acknowledged strategic thinker, innovation leader, international speaker, and author of thought leadership and articles regarding the key issues and opportunities facing the industry today to prepare for the future.
Prior to joining Majesco, Denise held business and technology senior executive roles with leading insurance companies, including Mutual of Omaha, CUNA Mutual and Century Cos. of America. At ACORD, she was vice president, standards and membership driving ACORD's international expansion and market presence. While at Innovation Group, she was EVP, strategic marketing and global head of market strategy where she re-established the company's position through market-driven strategy and solutions. Most recently she was Partner and Chief Digital Officer with Strategy Meets Action, leading the Innovation Practice evaluating emerging technologies, outside industry trends, and innovation and their implications and opportunities for the industry.
Denise is a Cum Laude graduate, with a BS in Math and Computer Science from Central College in Iowa, MBA work at the University of Northern Iowa and attended various executive leadership programs.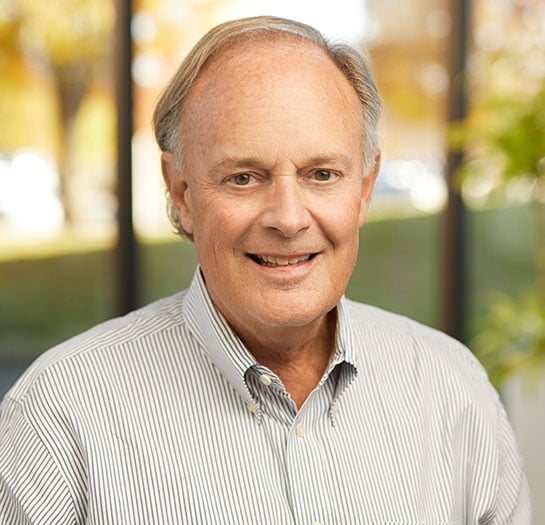 Ed Ossie
Chief Operations Officer, Majesco
Ed serves as the Chief Operating Officer at Majesco since January 2015. In this role he is responsible for driving the company's growth strategy, key operational initiatives and corporate development.
Ed has over 25 years of international experience serving high-growth technology companies, spending the last 20 years in chief operating and chief executive roles. Prior to joining Majesco, Ed was Vice President and Director at Corum Group, a Global M&A Advisory firm focused on the Technology segment. In this role he advised a number of high-growth technology teams on how they might win, shape and scale their operations to create impact and options for their future.
During this same time period he also served on the Majesco Executive Advisory Board.
Before Corum Group, Ed served in a variety of roles at Innovation Group PLC from 2001-2010 such as Group President, Chief Operating Officer Technology and Executive Director. Prior to 2001, along with his investment partner the Halifax Capital Group he led the sale of MTW Corporation to Innovation Group as MTW CEO. Earlier in his career he spent several years at Texas Instruments and was Division Manager and Vice President for the Software Group, which grew from start-up to 1300 people in 5 years.
Ed graduated with a Bachelor of Science degree from Missouri State University and attended select Executive Programs at Stanford Graduate School of Business, such as the Executive Program for Growing Companies and the 2011 Directors Consortium.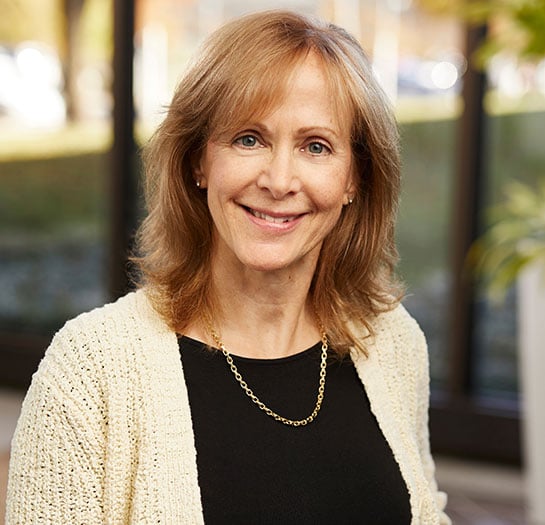 Lauren Holmes
Chief Customer Officer, Majesco
Lauren joined Majesco as Chief Information Officer in 2019. In this role, she's responsible for fostering a world-class IT organization and for furthering Majesco's use of next generation technologies to create competitive advantage and ongoing transformation as the company continues to help insurers innovate and become more agile to meet the demands of a software-driven world.
Prior to joining Majesco, Lauren had a successful career at CA Technologies, where she provided critical transformation leadership through major organizational growth and technological advancement, and successfully led the adoption of industry-leading agile practices to keep the company competitive in the rapidly-evolving software industry.
Lauren is known as a thought leader and champion for leveraging IT as a strategic partner to the business, whether that includes implementation of industry-leading SaaS solutions, or defining and building elements of an end-to-end customer and operational experience centered around digital engagement. Her professional training includes Deloitte's CIO & Executive Program, the Darden Financial Management Program, and Harvard Business School Executive Education.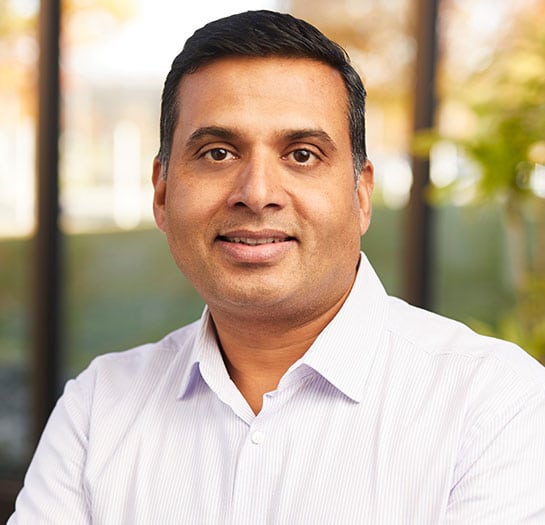 Prateek Kumar
EVP, Americas, Majesco
Prateek is Executive Vice President of the Americas at Majesco. He is responsible for the P&C business at Majesco. In addition he is also responsible for acquiring new customers and deepening relationships with customers across both L&A and P&C lines of business. He has held various positions in pre-sales, sales and account management at Majesco since 2003. Prior to Majesco, he worked as an IT consultant with the Exeter Group in the areas of IT strategy, planning and program management from 2000 to 2002.
He is an MBA from Virginia Polytechnic Institute and State University.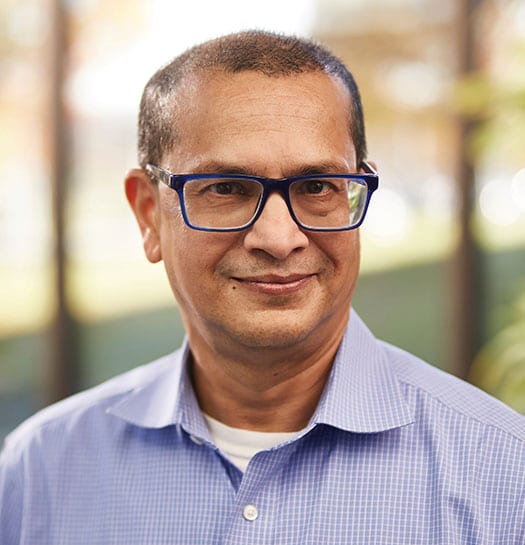 Mallinath Sengupta
EVP, Global Services, Majesco
Mallinath serves as the Executive Vice President & Head of P&C Delivery at Majesco since joining Majesco in November 2017. In his role, Mallinath is responsible for delivering client programs that meet customer expectations. Mallinath is passionate about transforming the software product delivery and implementation playbook. Mallinath is helping optimize the delivery processes for this new paradigm.
Mallinath has over 30 years of international experience. In his long career in the IT Industry, he has performed various roles that include large-scale delivery (team size exceeding 10,000), Account Management, Pre-Sales, Engagement Initiation and Product Development.
Mallinath previously worked for Wipro, NIIT and Mphasis. In his last role, Mallinath was Chief Executive-NextAngles at Mphasis Corp where he helped develop an AI-enabled software solution for banking regulatory compliance. Mallinath is an alum of Indian Institute of Management, Bangalore.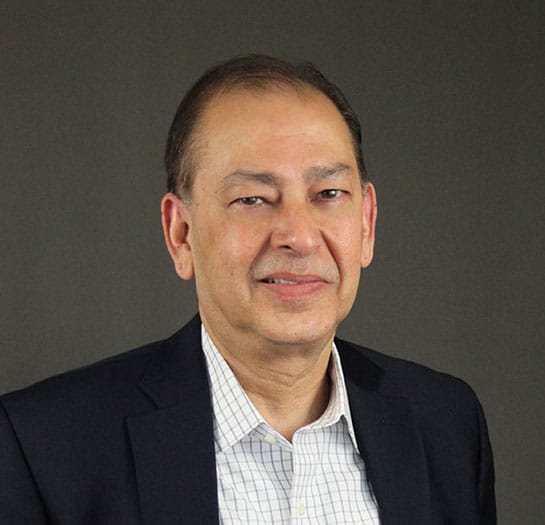 Sunil Bhatia
SVP Strategic Partnership, Majesco
Sunil is Senior Vice President, Strategic Partnerships for Majesco. He leads Majesco's engagement with its key strategic and system integration partners. As part of his work, Sunil is responsible for incubating partner relationships, enabling and transitioning them to maturity, and facilitating customer-facing relationships with internal and external stakeholders.
He has held various positions at Majesco since 2010, managing key customer accounts as a client partner, and running significant sales pursuits.
Prior to Majesco, Sunil worked for 12 years at PricewaterhouseCoopers and Fidelity Investments, and for a decade as a tech entrepreneur. Sunil graduated with a MBA from Indiana University, Bloomington. He lives in Boston. Massachusetts.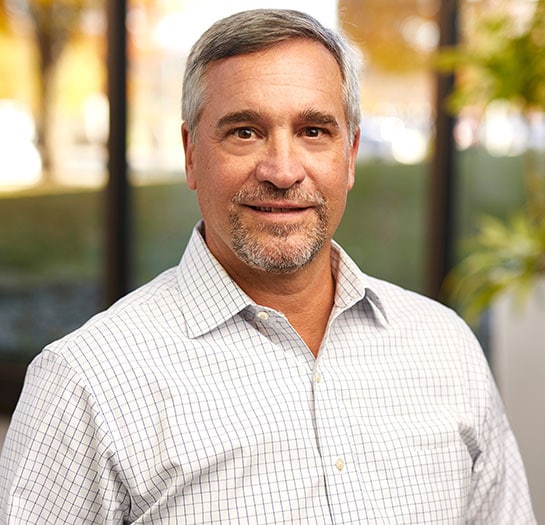 Jim Miller
Chief Revenue Officer, Majesco
Jim joined Majesco as Chief Revenue Officer in March 2018. In this role, he's responsible for driving Majesco's overall go-to-market methodology and execution of the company's growth strategy.
Prior to joining Majesco, Jim had a successful career at CA Technologies, where he led sales strategy for products and field teams across multiple business units worldwide, with revenues ranging from $350 million to $2.5 billion. He spent 20 years in executive leadership and general management roles, earning a reputation for delivering top performance across partner and direct sales channels by improving operational discipline, transforming systems, and developing consistent and repeatable growth at scale.
Jim is known as a transformational leader and recognized for building high-performing teams who are committed to the company vision, thrive on change, and are motivated to achieve aggressive goals for the mutual benefit of the organization and its customers, including many Fortune 500 companies. During his time at CA, Jim pioneered a complete turnaround from sales decline to sales growth across several product business units and received more than 25 awards for excellence in sales leadership and top performance in revenue generation.
Jim has a Bachelor's degree from the University of Maryland at College Park.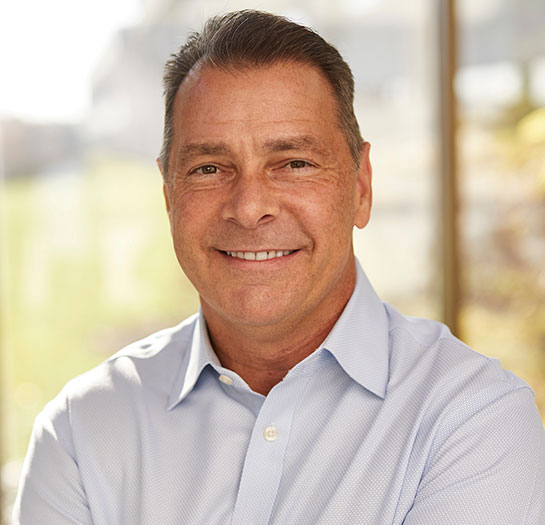 Jeff Bergman
SVP, Delivery P&C, Majesco
Jeff is a Senior Vice President and the Global Leader of P&C, Data & Digital 1st Delivery at Majesco. He has more than 20 years of experience for a broad variety of clients across multiple industries with concentration in the insurance industry. He has significant experience in insurance operations, focusing on claims, billing, policy administration and financial strategies, operating models and processes as well as managing and implementing associated custom and package technology solutions including Majesco, Guidewire, Duck Creek and PeopleSoft software. He has managed technology integration in complex, large-scale systems environments; full life cycle system implementation; program and project level management, including PMO and governance; and IT and business strategic planning, business process re-engineering, outsourcing and cost take out analysis and operational support process architecture, from both the consulting and corporate perspectives.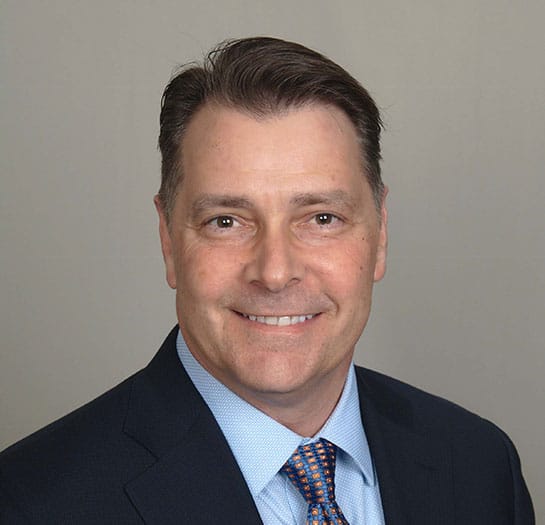 Terrence Clark
SVP & GM, P&C Core, Majesco
Terrence is the Senior Vice President and General Manager for P&C Products at Majesco and oversees the vision, strategy, design, execution and growth of Majesco's products in the Property & Casualty Insurance market. Heis a senior executive and transformational leader with a distinguished career in building high functioning global organizations. He is recognized for product innovation and accelerating growth in existing businesses, in both emerging and high-growth markets. Prior to Majesco, Terrence held executive leadership positions at CA and Xerox.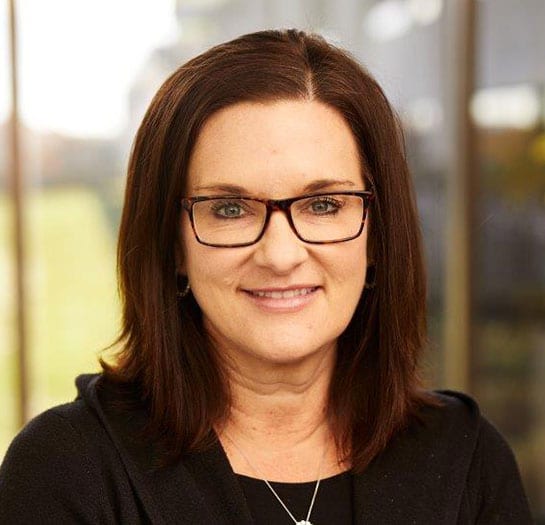 Jennifer Messersmith
SVP Delivery L&A, Distribution Management, Majesco
Jen Messersmith is SVP for L&A, Group and Distribution Products at Majesco. She started her career in consulting with Ernst & Young LLP and has over 25 years' experience in large business transformational initiatives in the financial services and insurance industry. Jen most recently worked at Nationwide Insurance where she led Tier 1 programs for Nationwide Financial in the Retirement Plans and Billing space.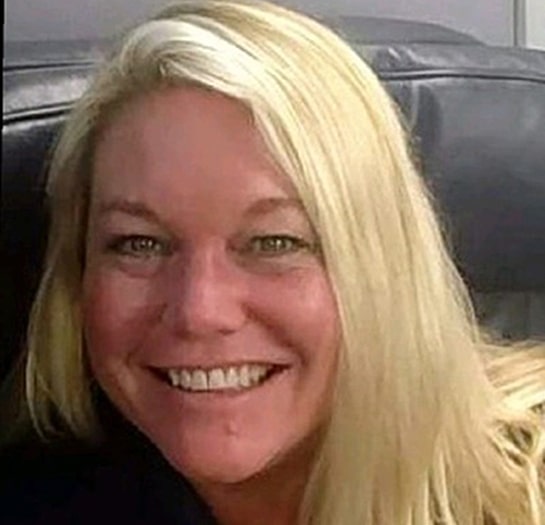 Denise Montgomery
VP Strategic Alliances, Majesco
Denise joined Majesco in 2020 as VP of Strategic Alliances responsible for managing key strategic SI partnerships and driving joint go-to-market initiatives as part of the company's growth strategy. Prior to joining Majesco, she had a successful twenty-five year career leading strategic global alliances and partnerships at Guidewire, Oracle and SAP. She also led strategic alliance teams for other software providers of various technologies across multiple industries to drive incremental revenue.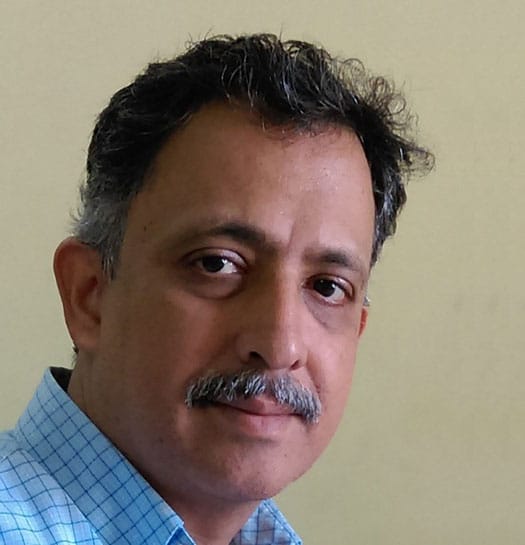 Raj Walawalkar
VP Distribution Management, Majesco
As VP of Distribution Management, Raj has been involved in the conceptualization & design of the Majesco Distribution Management product, currently managing the product engineering for Majesco DM. Raj has overall 25+ years of experience of which 20+ years in the Insurance Distribution domain having worked in various geos across APAC, UK & NA implementing the Majesco Distribution.
MAJESCO 2022 PARTNER MEETING AGENDA
January 19 – 20, 2022
Please note, all times are listed in Eastern Standard Time.
8:00 – 8:15 AM
Welcome & Opening Remarks
Ed Ossie, Chief Operating Officer
Sunil Bhatia, SVP Strategic Partnerships
8:15 – 8:45 AM
Majesco Product Strategy and Innovation
Adam Elster, Chief Executive Officer
8:45 – 9:30 AM
Product Strategy & Innovation
Manish Shah, President and Chief Product Officer
9:30 – 10:00 AM
Customer Success and Engagement: Today and Beyond
Jim Miller, Chief Revenue Officer
Prateek Kumar, EVP Americas
Lauren Holmes, Chief Customer Officer
10:15 – 10:45 AM
Industry Trends & Majesco Marketing Update
Denise Garth, Chief Strategy Officer
10:45 – 11:45 AM
Delivering Together – Majesco Delivery, Training & Enablement
Mallinath Sengupta, EVP, Global Services
Jeff Bergman, SVP, Delivery P&C, Digital 1st
Jennifer Messersmith, SVP Delivery L&A, Distribution Management, ClaimVantage
11:45 – 12:15 PM
Partnering for Success: Majesco SI Partner Program Updates
Sunil Bhatia, SVP Strategic Partnerships
Denise Montgomery, VP Strategic Alliances
12:15 – 12:30 PM
Discussion, Day 1 Summary & Preview of Day 2
8:00 – 8:30 AM
Utilant: Loss Control 360 + Premium Audit 360 Strategy and Overview
Patrick Davis – SVP & GM, Data & Analytics
Ben Holub – VP, Product Management
8:30 – 9:00 AM
Majesco Digital1st®: What's New?
Sachin Dhamane – VP, Digital1st® Platform
Nishit Shukla – VP, Digital1st® Insurance
9:00 – 9:30 AM
Majesco Cloud Innovations
Ravi Krishnan – SVP & CTO
9:30 – 10:00 AM
Distribution Management: Revolutionizing the Agent Experience
Wil Vicente – VP, Product Management
Wes Gillis – Principal Solution Consultant, Distribution Management
Raj Walawalkar – VP Distribution Management

10:15 – 11:30 AM
P&C Breakout: Core and Data & Analytics Strategy
Terrence Clark – SVP & GM, P&C Core
Sameer Karode – SVP, P&C Core
Ben Holub – VP, Product Management
10:15 – 11:30 AM
L&A Breakout: Core, ClaimVantage and Data & Analytics Strategy
Ray Law – SVP & GM, L&A and Group Benefits
Chip James – VP, Product Management
Monique Bouffard – VP, Product Management
Patrick Davis – SVP & GM, Data & Analytics
Cliff McArthur – Product Analyst
Sunil Bhatia, SVP Strategic Partnerships