LifePlus Solutions
Full SaaS policy lifecycle from customer fact-find through payment of a claim
Innovative robo-advice
SaaS robo-advice solution with financial lifestyle recommendations for every stage of life
Real-time illustrations
Client-centric, real-time, scalable online illustrations and quotations system
End-to-end customer journey
Full policy lifecycle administration for the end-to-end customer journey
Optimised distribution channels
Automated, full channel distribution and compensation management
Engage a new generation of customers
Faster time to market
Launch new products in 24-48 hours by configuring them using the Product Development Application (PDA)
Ensure faster delivery – across multiple channels with minimal risk and investment
Rapid implementation – can be implemented in industry beating timeframes.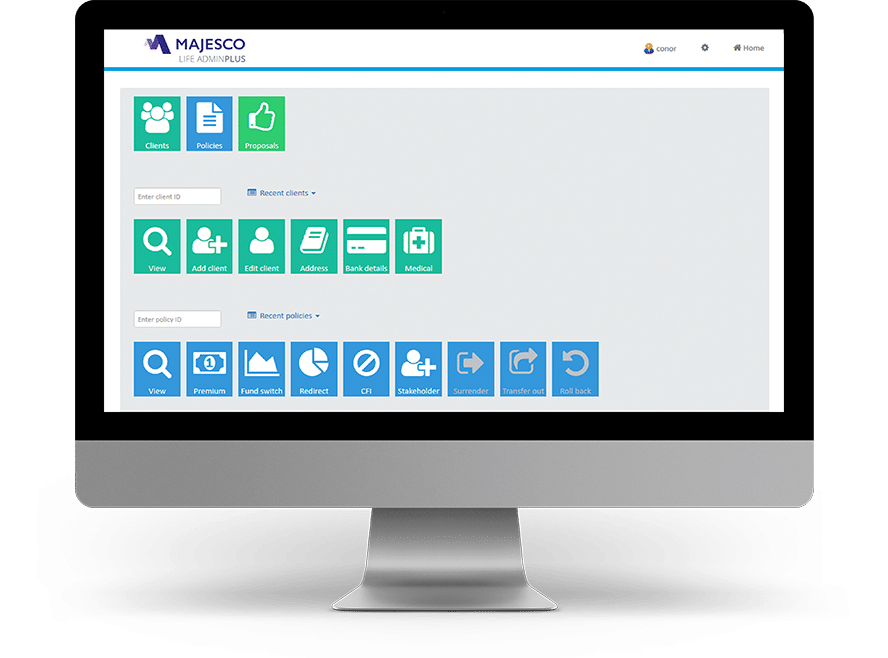 Reduced costs
Lower Costs of Ownership – Majesco's LifePlus SaaS insurance platform is subscription based, and subsequently there is no significant outlay for large hardware purchases or IT infrastructure, and no large upfront license fees. Our clients pay for what they need, thus lowering the total cost per policy.
Reduced administrative costs via Straight Through Processing (STP).
Delivers cost savings and process efficiencies – reduce transaction costs and increase process efficiencies by reducing manual processes and duplicate data entry.
Pay-As-You-Go – Avail of accurate budgeting and predictable transparent costs with Majesco's LifePlus SaaS solutions as part of the subscription service. Pay only for what you use, thus also lowering the cost per policy.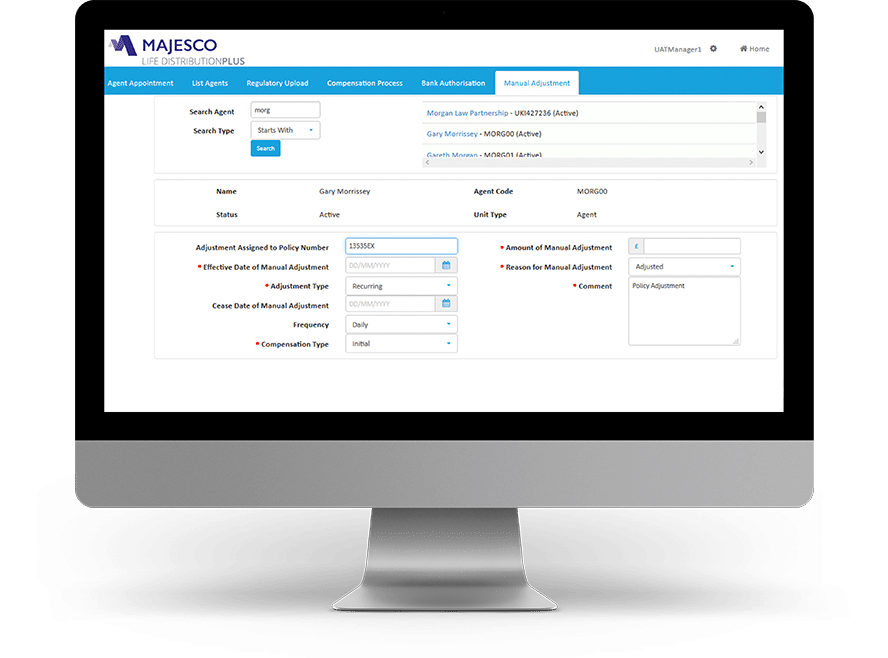 Improved customer experience
Improved customer service experience – faster turnaround, reduced errors, improved data quality for enhanced customer service
Work Anywhere Anytime – All Majesco's LifePlus solutions are available to end-users via the internet on their smart devices so they can do business anywhere anytime whether they are on the road or in the office.
Ensure faster delivery – across multiple channels with minimal risk and investment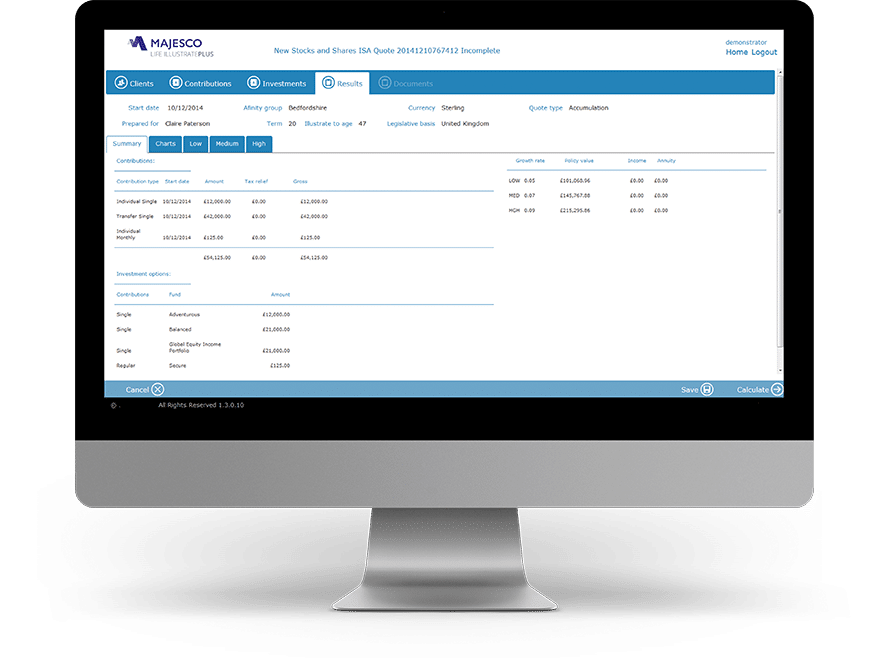 Delivery and Consulting Services for LifePlus Solutions
Helping you achieve implementation success
Meet our customers who own the future of individual life insurance.

We look forward to realising the many benefits of our new robust system such as the ability to launch new products quickly, giving us a distinct advantage over our competitors. Admin Plus and Illustrate Plus will be the cornerstone of our channel choice strategy providing a higher quality service to all our members via Straight Through Processing and tailored products.
David Loughenbury,
CIO at Police Mutual
OneFamily was looking for a modern, future-proofed back office administration system, based on the Microsoft technology stack. One of our main criteria when researching solution providers was that the chosen solution must be cloud based. With Majesco we found a market leading partner that could provide everything we were looking for and we look forward to a successful implementation in the coming months.
Rachael Atkinson,
Director of Enterprise Services at OneFamily
LifePlus Solutions Resources