L&A and Group Insurance Core Suite Capabilities
Create opportunities for growth and innovation in a new, digital era of insurance for life, annuities and group benefits companies. Make L&A Group core suite part of your insurance digital strategy.
Customer Centric
Grow and retain customers on their life journey
Product Innovation
Rapid adaptation for new, innovative products or benefit plans
Speed to Value
Adapt to market changes rapidly, keeping you at the leading edge
Operational Power and Value
Shift from selective to always straight through processing
A POWERFUL PLATFORM FOR ALL LIFE, ANNUITIES AND GROUP INSURANCE
Seize Your Future in the Rapidly Changing Market
Power to deliver core products and innovation
Deliver Speed-To-Market
Product flexibility with "pick and choose" features
Product breadth and depth for innovation
Digitize and optimize the business operations and processes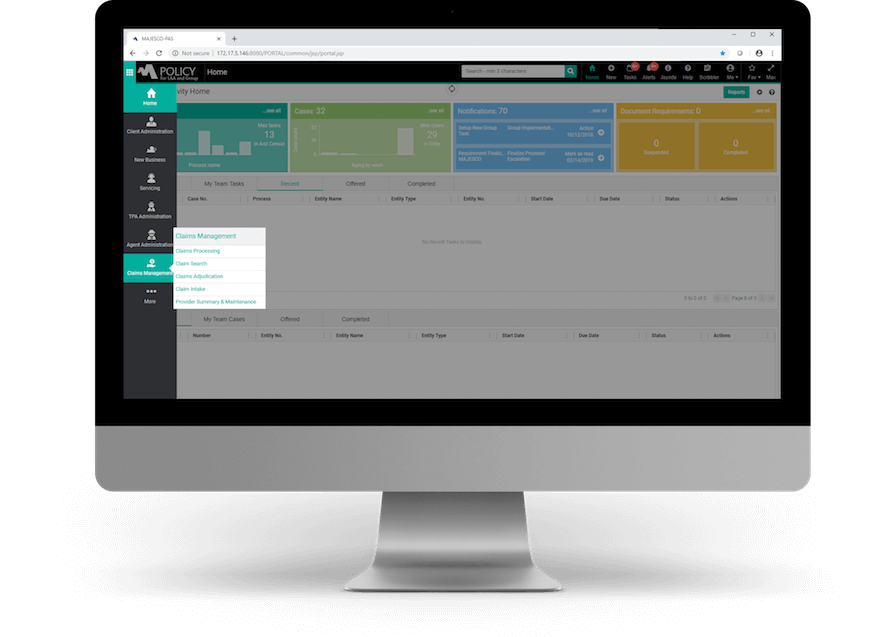 Billing how your customers demand it
Extensive Billing, Payment and Collections
Flexible billing for all bill types
Enhanced customer experience
Streamlined billing operations and optimized cash flow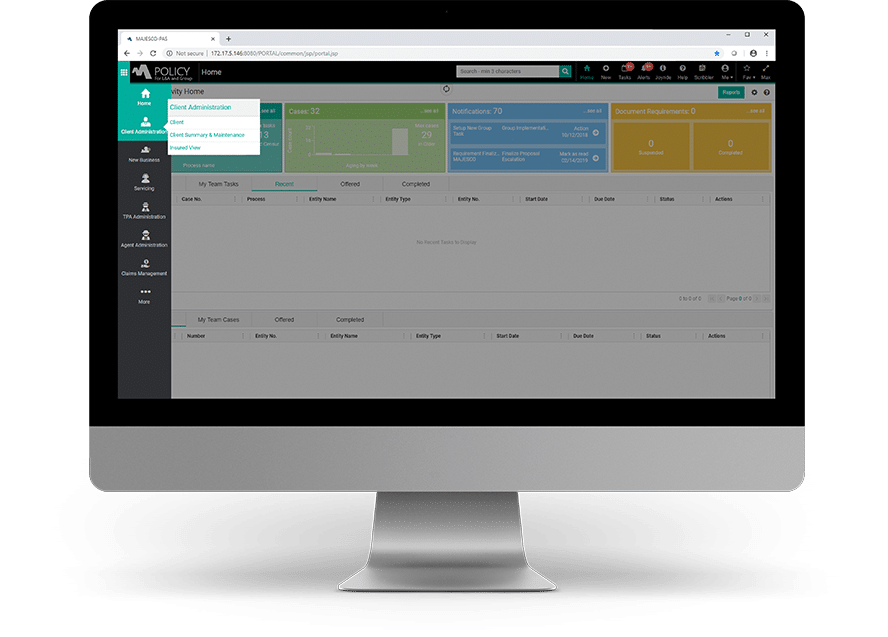 Transcend customer expectations
Client-Centric Claims Processing
Simplified and automated the claims operating environment
Case-driven, straight through processing
Improved operational efficiency and effectiveness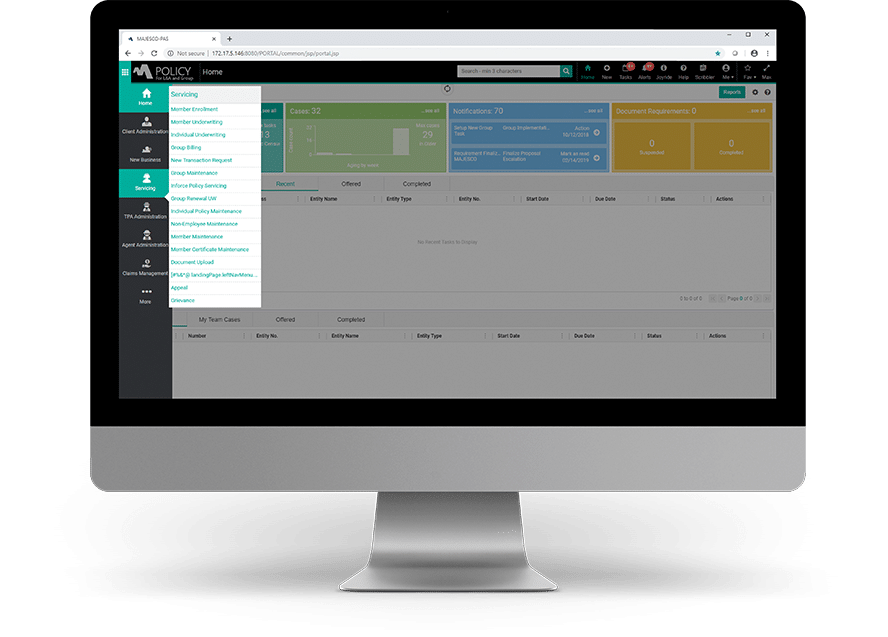 Delivery and Consulting Services for L&A and Group
Accelerate the value of your investments and achieve desired business outcomes
Meet the leaders who own the future of L&A and Group Insurance
Our goal is to deliver best-in-class service and tools within our industry. By personalizing the user experience with clearly displayed benefits, features and pricing, we are growing the building blocks which provide a strong pathway for customers to become well informed and to help make the best decisions for themselves and their families.
Scott Berlin, Senior Vice President at New York Life
This new direction provides us with the opportunity to introduce to the market a unique business model unlike any other. The strategy represents innovation in our approach to growth and is a testament to the reality that every company needs to become a technology company in order to survive.
Marty Lippert, Executive Vice President and Head Global Technology & Operations at MetLife
Celent is seeing increased activity in back-office transformations. This release of Majesco's suite offers a single platform for both individual and group/voluntary, which can simplify an insurer's environment. Their continued growth in digital capabilities enhances the value proposition.
Tom Scales, Head of Americas Life and Annuity at Celent
L&A AND GROUP CORE SUITE RESOURCES