Majesco Enterprise Data Model
Accelerating insurers' data mastery journey
Many insurers struggle at the enterprise level with information and reports due to a lack of trust in their underlying data quality and semantics. The Majesco Enterprise Data Model enables insurers to aggregate their policy, billing, claims and distribution management data into a single source of the truth that is proven, flexible and robust, allowing them to create the necessary foundation for their data mastery journey.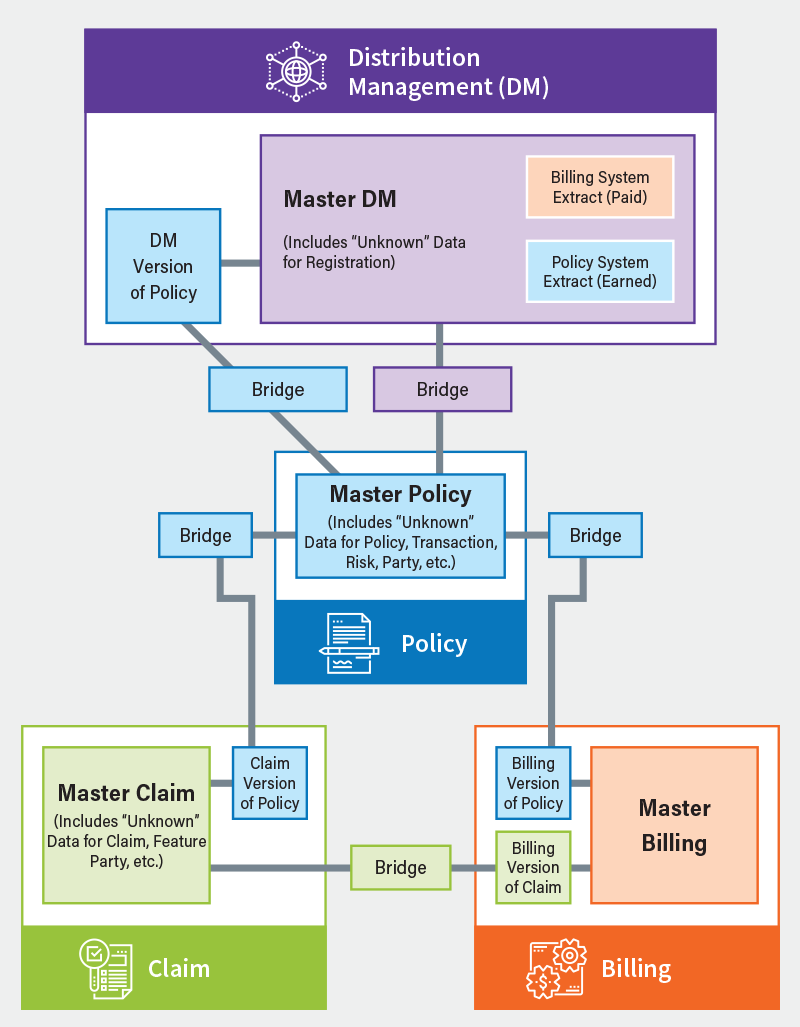 Majesco Enterprise Data Model helps insurers:
Create absolute trust in their data through accurate definition and integration of multiple sources into one version of the truth.
Build a reliable, flexible foundation for any data warehouse or data store, reporting and analytics solution design.
Establish complete confidence with a data foundation that is built and proven to meet the specific needs of insurance.
Effectively harness and fully utilize their most important asset: their data.
A model of insurance data expertise
Based on over 20 years of insurance knowledge, development and implementation for all P&C lines of business, the Majesco Enterprise Data Model supports the entire insurance value chain.
---
Flexible and agnostic design
The Majesco Enterprise Data Model provides insurers with a strong foundation on which to build an enterprise data warehouse, such as Majesco's Enterprise Data Warehouse solution, yet is flexible and agnostic in design to support other custom built solutions with ease.
Platform independent
The Majesco Enterprise Data Model is implementation and platform independent, providing a robust and flexible enterprise data warehouse foundation for any platform, including Hadoop.
---
A robust, adaptable foundation for an expanding data-driven world
A solid, robust design built by insurance experts with hands-on, practical experience in implementing, using, and adapting data infrastructures to meet a changing data-driven world.