Complementary Solutions
Majesco Global IQX Component
Digital Tools for Underwriting & Actuarial Teams
Underwriting is crucial for stakeholder experience, including customers, agents, brokers, and channel partners. Underwriting process is therefore important to address the stability and growth concerns of insurers. Majesco Global IQX is the leading provider of AI-driven employee benefits software with its production-proven best-of-breed sales and underwriting workbench is agnostic to various policy admin, billing, and claims vendors.
Transform the Customer Lifecycle
The Majesco Global IQX Component enables carriers to transform new stages of the customer lifecycle, from onboarding and enrollment to automated renewals and individual medical underwriting for voluntary benefits.
Automated Renewal, carriers can seamlessly pull data from PAS and Claims systems to calculate quotes for renewals, reducing turnaround times and touchpoints by 75%. Complete the documentation process for group benefits administration with our Policy Document Creator.
Empower Underwriting & Actuarial
The Block of Business and Modeling components enable actuaries to continuously experiment and test rating programs and new factors on groups of quotes. These tools can be used to maximize revenues under different scenarios, such as global pandemics.
Individual Medical Underwriting can facilitate the sale of voluntary benefits by enabling plan members to complete health underwriting forms online. Underwriters retrieve applications and pending cases from a personalized dashboard.
Majesco Global IQX Components
Majesco Global IQX Intelligence
Extend the capabilities of IQX components with artificial intelligence, predictive analytics, and machine learning.
Majesco Global IQX Productivity
Empower external users with productivity tools tied to an underwriting workbench.
Automated Renewal
Employee benefits carriers can reduce renewal turn around and touchpoints by 75% by leveraging external data to automatically recalculate rates. Our Automated Renewal re-invents the process of renewing group quotes by reducing the need for carrier intervention for standard quotes, automatically queuing quotes for manual review, and auto-generating policy renewal packages.
Our Automated Renewal connects seamlessly with policy administration and claims systems leveraging data for rate re-calculations at policy anniversaries. When integrated with Majesco Global IQX components for quoting, rating, proposal and policy generation, enrollment, and analytics, it provides a full complement of underwriting tools eliminating clerical tracking of renewals and manual preparation of renewal quotes and letters.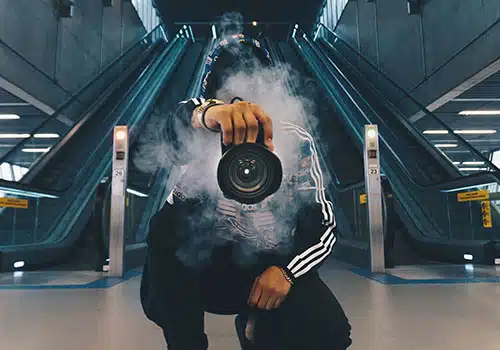 Onboarding
Our Onboarding component streamlines information gathering and other administrative functions through its user-friendly interface. Client onboarding is generally a very labor-intensive process involving input from different individuals in different systems.
With our Onboarding component, carriers can reduce the number of touchpoints involved through a persona-based application. For example, the Benefits Administrator role enables key client contacts to interface with the platform to adjust company information and maintain a high-level view of employee enrollment to monitor the progress of the group application.
The Onboarding component also improves the accuracy of information by catching input errors with validation rules upfront. Once all client information is captured and verified, the information can be submitted to other API systems within the carrier's ecosystem in a single click.
Individual Medical Underwriting
Our Individual Medical Underwriting is a seamless, rules-based application that facilitates quick, easy, and reliable responses from plan members, both individual and those part of a group, by enabling them to complete health underwriting forms online.
Underwriters' login to personal dashboards where applications requiring approval are retrieved and assessed. Underwrite for individuals or groups, search for employee quotes and review pending cases on demand. A decision tree and reflexive questioning based on carrier rules allow for 100% automation of jet issue cases.
Manual applications can be updated, and status determined. Comments leave a digital trail of the decision-making process and clients are notified via email of approval. Payments are processed online completing the sales-cycle with ultimate ease.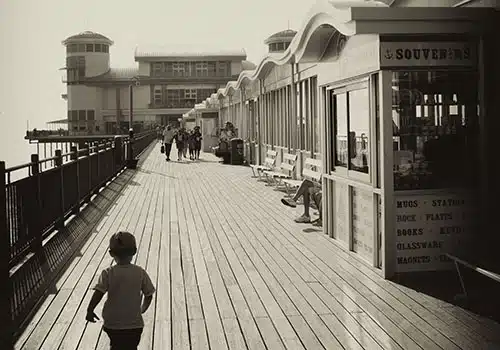 Modeling
Our robust Modeling component allows carriers flexibility to continuously experiment by testing rating programs and new factors on groups of quotes. Modeling within IQX is highly flexible and carriers can run models across their entire block of business or a subset of the block.
To support continuous rate optimization within the Modeling component, carriers can schedule modelling runs and view the resultant changes for all quotes individually, as well as the average across the block. We also provide analytics on the change, which can be exported. The Modeling component allows carriers to experiment more effectively, contributing to continuous improvement over time.
Policy Document Creator
The Policy Document Creator allows you to generate policies using configurable templates. Sold proposals are transformed into contracts, booklets and certificates completing the documentation process for group benefits administration.
Flexible WYSIWYG editors provide users with the tools to create simple or complex documents quickly and effectively without worrying about formatting or data entry. PDC streamlines policy document issue by tightly integrating with the Underwriting Workbench for fast, consistent policy document creation.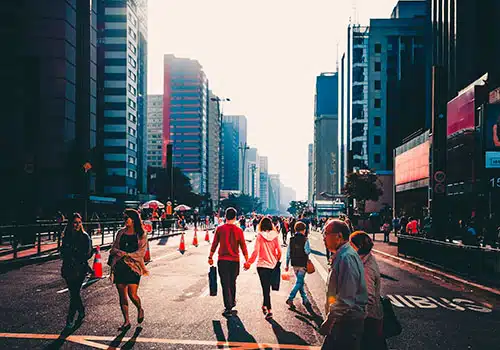 Block of Business
Our Block of Business component allows carriers to link different quotes together for rating purposes and automatically recommend a block adjustment of premiums. This functionality is particularly helpful when underwriting for associations, large broker/advisor blocks, groups composed of the same SIC, and more.
"No insurance company ever became more successful than its peers by spending less than them on information technology. The path to competitive advantage lies in spending appropriately to create and support necessary business capabilities."
Matthew Josefowicz, Partner and Managing Director, Novarica
Understanding the current and future role of artificial intelligence in insurance is essential. The recent push towards AI and predictive analytics has transformed every stage of the insurance customer lifecycle. From machine learning to better predict and mitigate risk to conversational AI for personalized customer service, insurance companies are rapidly deploying AI solutions across their…
As the insurance industry continues to embrace insurtech, use of artificial intelligence will no longer be a novelty, but the norm. Insurers will have higher expectations for customized experiences and a higher degree of personalization. Looking toward the next decade, insurers and brokers will have to consider how to use blockchain and artificial intelligence as…
FAQ
What are the major trends driving open enrollment?
The major trends, according to a study performed by The Harford, that will drive open enrollment include paid time off for volunteering, employee assistance programs, paid sabbatical, hospital indemnity insurance, critical illness insurance, mental health services, wellness benefits, and pet insurance.
What are some challenges carriers face during enrollment?
With a renewed awareness and demand for updated benefits plans comes increased competition. Carrier plans will be evaluated side-by side, and in the current climate, only the best will do.
How can Global IQX address enrollment challenges?
Global IQX addresses these challenges through AI and Predictive Analytics. During quoting, insurers can leverage machine learning algorithms to process historical or synthetic data to identify a carrier's most successful sold plan designs for particular group sizes and SIC codes, speeding up the sale of a new plan. For renewals, artificial intelligence can be trained to make suggestions for upselling and cross-selling opportunities on optional worksite products, while taking census demographics and experience and claims history into account.

The Future Starts With Majesco