Business Intelligence for P&C Capabilities
Sophisticated platform helping insurers to use data as a strategic asset,
putting information in the hands of the right people at the right time.
Future Proofed Data Framework
Collect, curate and analyze data from all sources, new and traditional, to drive actionable insights
Customer-Focus
Funnel broad and diverse sets of data into a holistic view of your customers' business and uncover new ways to connect
Single Source of Truth
Reveal opportunities for growth, differentiation, efficiencies and enhanced customer experience across the entire business
Accessible Analytics For All
Visualization layer for open, easy access and ready-to-use analytics
A sophisticated platform that helps insurers turn data into results.
Unlock the true potential of digital transformation with a powerful data platform for the insurance industry
DATA INSIGHTS WHEN YOU NEED THEM
Uncover actionable insights across the business.
Deliver relevant information to the right people in real-time, without waiting for IT to build a report.
Spend more time on insights and actions and less time on setup with our out-of-the-box capabilities, dashboards and reports.
Achieve reliable, complete access to all the data you need to uncover new opportunities and actionable insights across the business.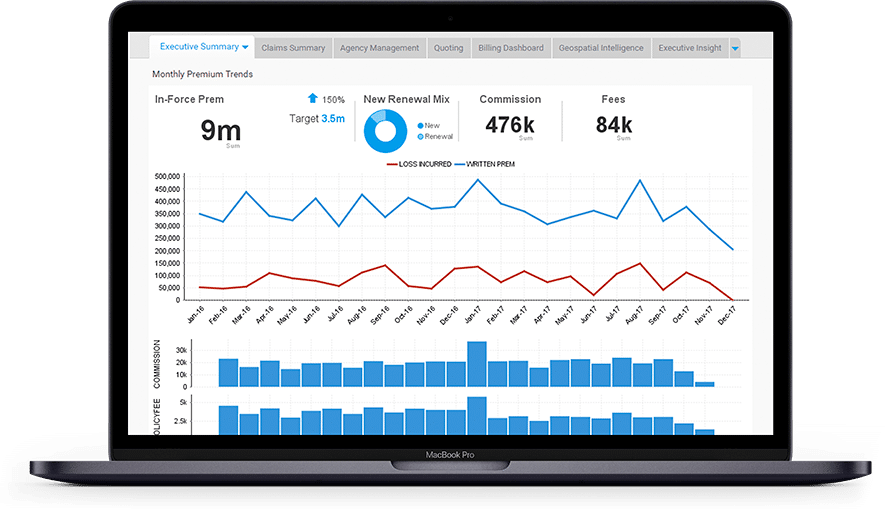 Robust dashboards and analytics
Out-of-the box capabilities to accelerate implementation
Robust business intelligence and analytics with 300+ standard business reports, dashboards, scorecards, KPIs for claims, underwriting, policy and billing functions.
Create real-time alerts to let you know the moment something critical happens in your business.
View reports anywhere, anytime on your mobile phone.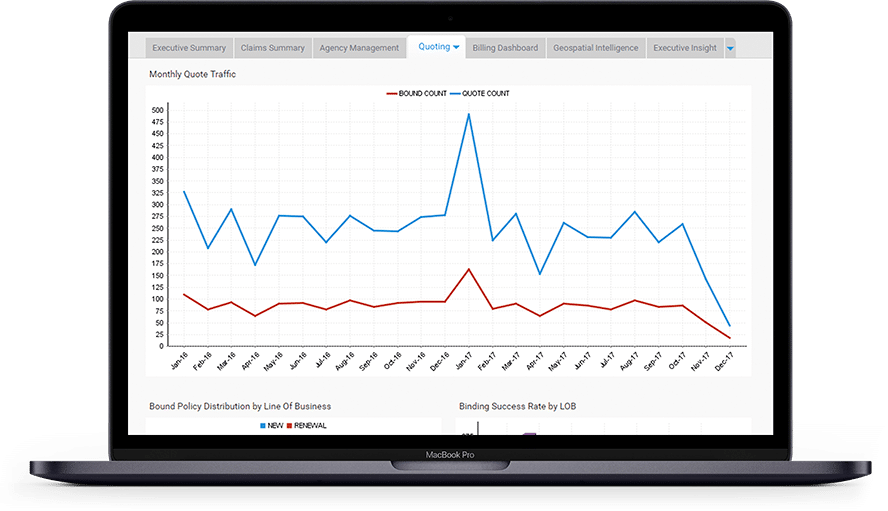 Flexible data framework
Organize internal and external data for business access and insights
Complete, scalable and flexible framework to consolidate all data sources into a single source of the truth.
Modern insurance analytics tools that give insurers the ability to extract, integrate and organize information from diverse sets of data to drive decisions and actionable insights.
Proven, tested support of the entire P&C insurance value chain.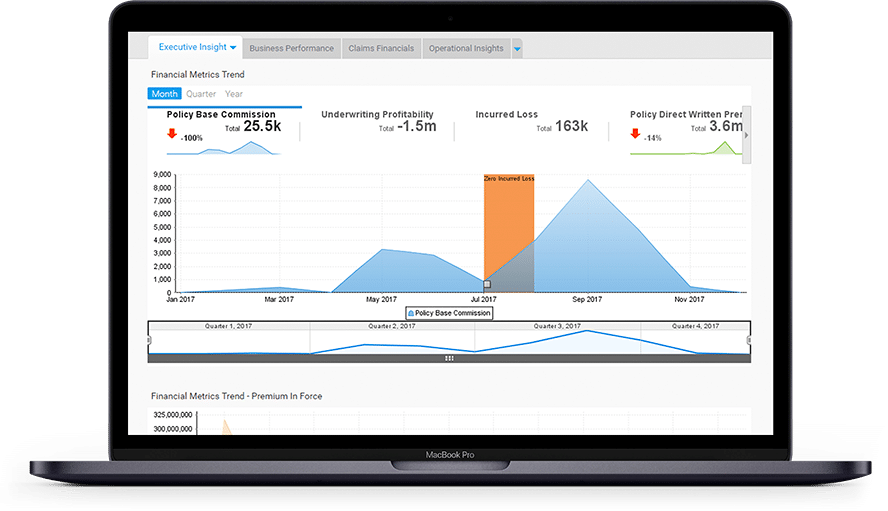 Drill-down, drill-through analysis and visualization
Empower business users to create, share, export, and drill down on information
Dynamic, intuitive data visualization reduces time-to-insight and decision making.
Ease of data access and use empowers all areas of the organization to improve decision making.
Social collaboration tools promote team communication and knowledge-sharing to drive deeper and faster understanding of the data and next, best actions.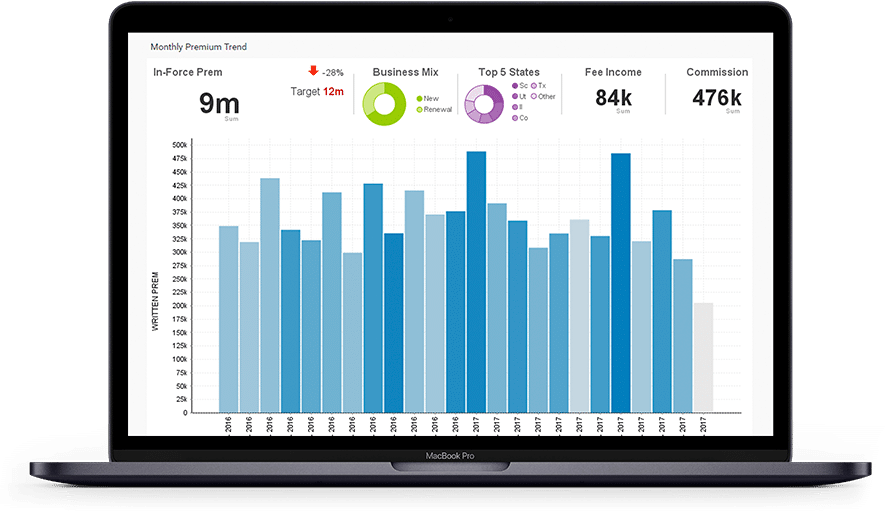 Hear what industry experts are saying about the future of data in insurance
Insurers struggle with truly leveraging enterprise level data due to inaccessible data formats or a lack of trust in the underlying data quality and semantics. Insurance specific data solutions like Majesco Enterprise Data Warehouse and Majesco Enterprise Data Model enable carriers to aggregate their policy, billing and claims data into a powerful single source that they can trust. This allows them to rapidly create the crucial foundation for their data mastery journey.
Martina Conlon,
SVP at Novarica
From the very beginning we were impressed with the depth of business and technical knowledge and capabilities of the Majesco team. The Majesco core insurance, data and cloud platforms provide forward looking solutions that will enable our ability to create innovative insurance programs to support our growth strategy. What was so exciting was their understanding of the needs of a third party administrator like ourselves, to enable agility and innovation to support our growing, diverse customers.
Kerry Rademacher,
VP Underwriting at CCMSI
Majesco Analytics Resources