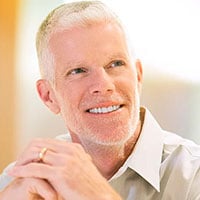 Bill McKinzie, Chairman
G. William (Bill) McKinzie is an Operating Partner at Thoma Bravo. Bill is the former President & CEO of Manatron Inc., which was a Thoma Bravo portfolio company during his tenure in that position and subsequently was sold to Thomson Reuters (NYSE: TRI), a global information services company. He joined Manatron Inc. in 2002 and focused on improvements in product management, including marketing, support, pricing and strategy, which played an important role in Manatron becoming a leading provider of integrated, enterprise-level property tax solutions for state and local governments. Prior to joining Manatron, Bill was Vice President of Information Services for Kellogg Company's International operations, based in Battle Creek, Michigan, and, before that, Vice President and Chief Information Officer of Kellogg's European operations based in the United Kingdom and its Latin American operations based in Mexico. Bill has a MBA degree in Finance from Loyola University of Chicago and a BS degree in Computer Science and Mathematics from Bowling Green State University.
Adam Elster, Director
Adam joined Majesco as Chief Executive Officer in 2018. Prior to joining the company, Adam served as President of Global Field Operations and member of the Executive Leadership team at CA Technologies, a $4.5B Fortune 500 organization and business partner to the world's largest companies. There he led high-performing teams who helped businesses grow across emerging markets and supported many of the world's most powerful enterprise organizations through their digital transformation journey by helping them become more agile, more secure, and more capable of solving critical challenges and delivering innovation to adapt to changing market demands.
Under his direction, CA evolved from legacy software vendor to digital transformation leader across DevOps, API Management, Security and Agile Management. Adam holds a Bachelor of Arts in Psychology and Master of Sciences in Management and Information Systems from New York University. Adam currently sits on the Board at Optanix, an IT Service Management company, and at PENCIL.org, a non-profit that connects businesses with schools to provide advancement opportunities for students in underserved communities.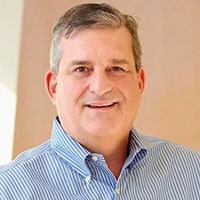 Adam Thier, Director
Adam Thier is an Operating Advisor at Thoma Bravo. He is a senior software engineering executive with an exceptional track record at multiple startups and SaaS leaders, as well as at one of the world's largest software companies. Adam attributes his success to his passion for great design and an understanding of human/computer interaction. He spent several years as the SAP executive sponsor of the Hasso Plattner D.School at Stanford University, where he coached teams of graduate students on design-thinking projects.
Most recently, Adam was Head of Applications at Vianai, which focuses on building a platform that removes the technical and expertise barriers so regular business users can understand and apply the advantages of AI/ML in their operations. Before Vianai, he was Chief Technology Officer at Avetta. While there, he was awarded the CXO of the Year award from Utah Business Magazine for his work in helping change how millions of tradespeople interact with technology and reduced their accident and fatality rates by over 75%. Before Avetta, he was EVP of Engineering for the SaaS business line at Keynote Systems, which was acquired by Dynatrace, a Thoma Bravo company. Prior to that, Adam spent seven years in executive leadership positions at SAP, including SVP of Engineering and Chief Architect, where he worked directly with the company's global customers on a variety of technology programs. Before SAP, he was SVP Application Development at Hyperion. Adam has a BA degree in Communication Arts from Marist College.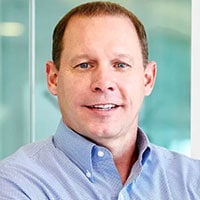 Tom Clark, Director
Tom Clark is an Operating Partner at Thoma Bravo. He has more than 20 years of experience as a financial and operating executive across a variety of industries. Tom is recognized consistently by all levels of the organization as a goal-oriented leader with a proven ability to influence corporate results by instilling accountability and providing strategic, operational and financial insight. Before becoming an Operating Partner at Thoma Bravo, he was CFO of IDaptive, LLC (a Thoma Bravo portfolio company), Ayla Networks Inc., Openwave Messaging, Inc. and CollabNet, Inc. Additionally, Tom was an Operating Director for Marlin Equity Partners, where he provided financial diligence expertise for enterprise software acquisitions and provided financial and operational guidance to Marlin owned companies. Tom has extensive experience with buy-side, sell-side, carve-outs, and distressed situations. He is a Certified Public Accountant in the State of California and earned his BS degree from Saint Mary's College of California.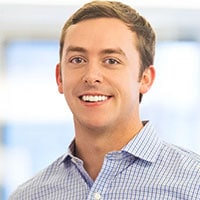 Matt LoSardo, Director
Matt LoSardo is a Vice President on the Discover team at Thoma Bravo. Based in San Francisco, he joined the firm in 2016. Previously he worked in private equity at Harvest Partners and investment banking at Morgan Stanley. Matt holds a BS degree in Economics from Duke University.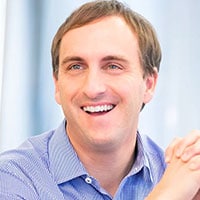 AJ Rohde, Director
A.J. Rohde is a Partner at Thoma Bravo. Based in San Francisco, he joined the firm 2010, and is responsible for managing the firm's Discover funds, which focus on investing in mid-sized and smaller software and technology companies. Previously he worked in investment banking at Saban Capital Group and Jefferies & Company, and he also worked for Ford Motor Company. Additionally, he serves on the Board of Directors of the Marin General Hospital Foundation. A.J. earned his MBA from University of Chicago and his BA degree in Economics from Villanova University.